Mobile Bluetooth Travel Printer A4 Suit
Mobile Bluetooth Travel Printer A4 Suit
This Mobile Bluetooth Travel Printer A4 Suit includes: 1 printer, 1 protective case, 1 ribbon in the machine, 1 unopened ribbon, 1 USB cable, 1 pack of good quality paper.

[Ultra Compactness and Portability]- The size of HPRT portable travel printer is about 2 times of an iPhone to fit in a laptop briefcase, backpack, or luggage; Especially good for emergency printing on the go or business traveling; Print anytime and anywhere. (Note: MT800 is a Black-and-White printer that feeds one page at a time due to the nature of being a portable printer, Not a SCANNER or COLOR Printer).

[Decent Printout]-The print quality is decent with a strong black and waterproof text legibly in PDF or Word files by utilizing thermal transfer No-ink technology. No ink-clogged; No Toner leaks; Besides, Highly recommend buying HPRT GLOSSY PAPER as the more glossy the paper surface is, the more clear the printing quality is. (Note: AirPrint isn't supported on the printer currently).

[High Compatibility]- Not only does HPRT MT800 portable printer support IOS and Android mobile phone by Bluetooth connection, but also be compatible with MAC and Windows, Linux computer, laptop, and also works with iPad. Except for CHROMEBOOK.( Note: Bluetooth isn't supported on MAC currently, USB connection is preferred).

[Easy to Setup]-The wireless Monochrome mobile printer takes 5 minutes from unpacking to printing a document from your smartphone; (Note: Choose "Visitor Login" that No verification code is required to protect your privacy from invasion).

[Large Capacity Battery]- With a built-in 2000mAh lithium battery, the mobile printer is able to standby for 26 hours when fully charged and prints 70-sheet of paper.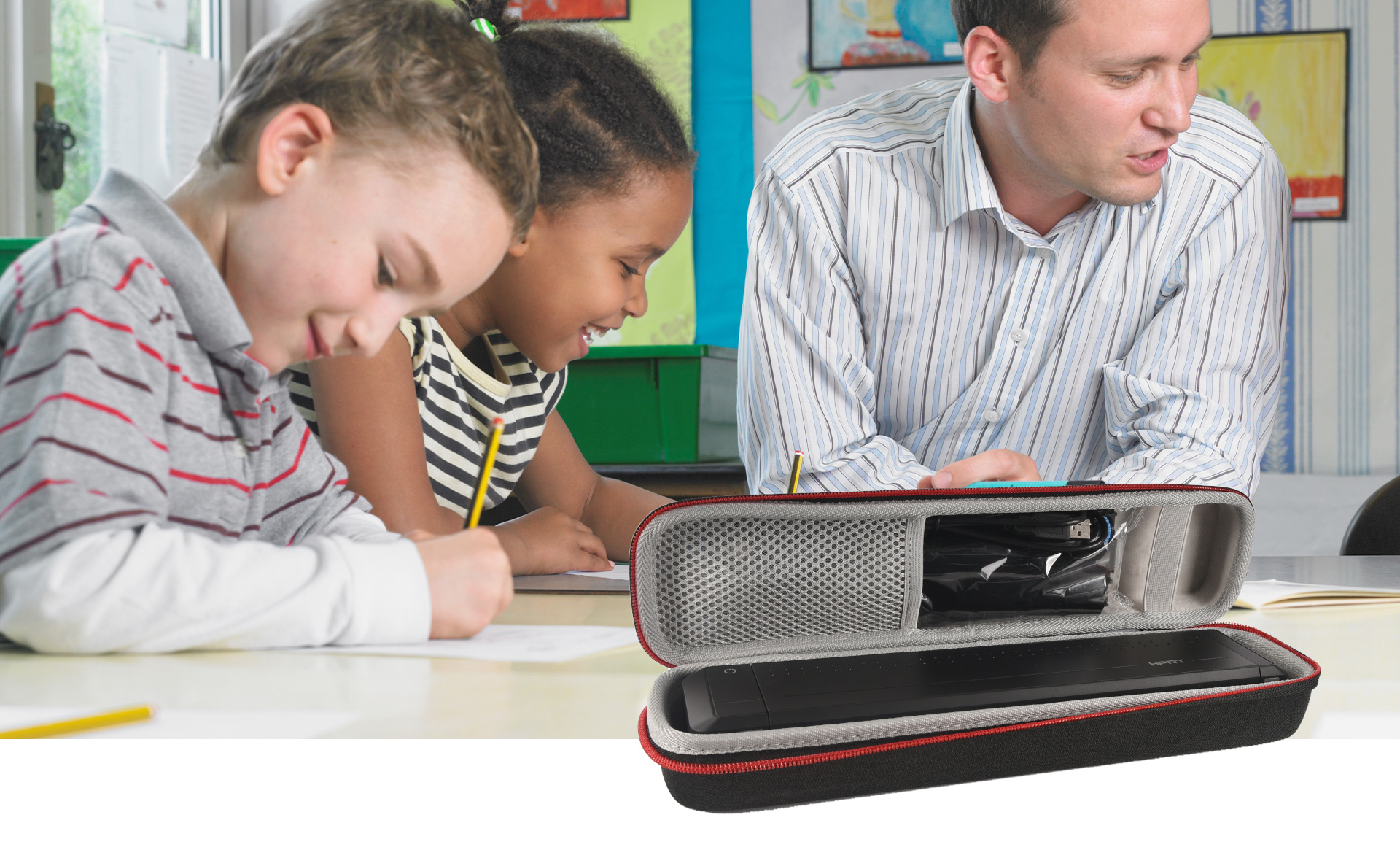 This Mobile Bluetooth Travel Printer A4 Suit includes: 1 printer, 1 protective case, 1 ribbon in the machine, 1 unopened ribbon, 1 USB cable, 1 pack of good quality paper.
HPRT mobile bluetooth travel printer A4 MT800/MT800Q uses thermal transfer technology, eliminating the need for ink, making printing easier and faster. The printer internal comes with a piece of ribbon, a roll of ribbon can print about 45 sheets of paper, saving more printing costs for you. As well, it has compact and refined appearance, simple and fast operation, 26 hours of ultra-long battery life make sure that you can print anytime and anywhere. In conclusion, this home office printer meets your needs for an A4 portable printer and can give a better printing experience.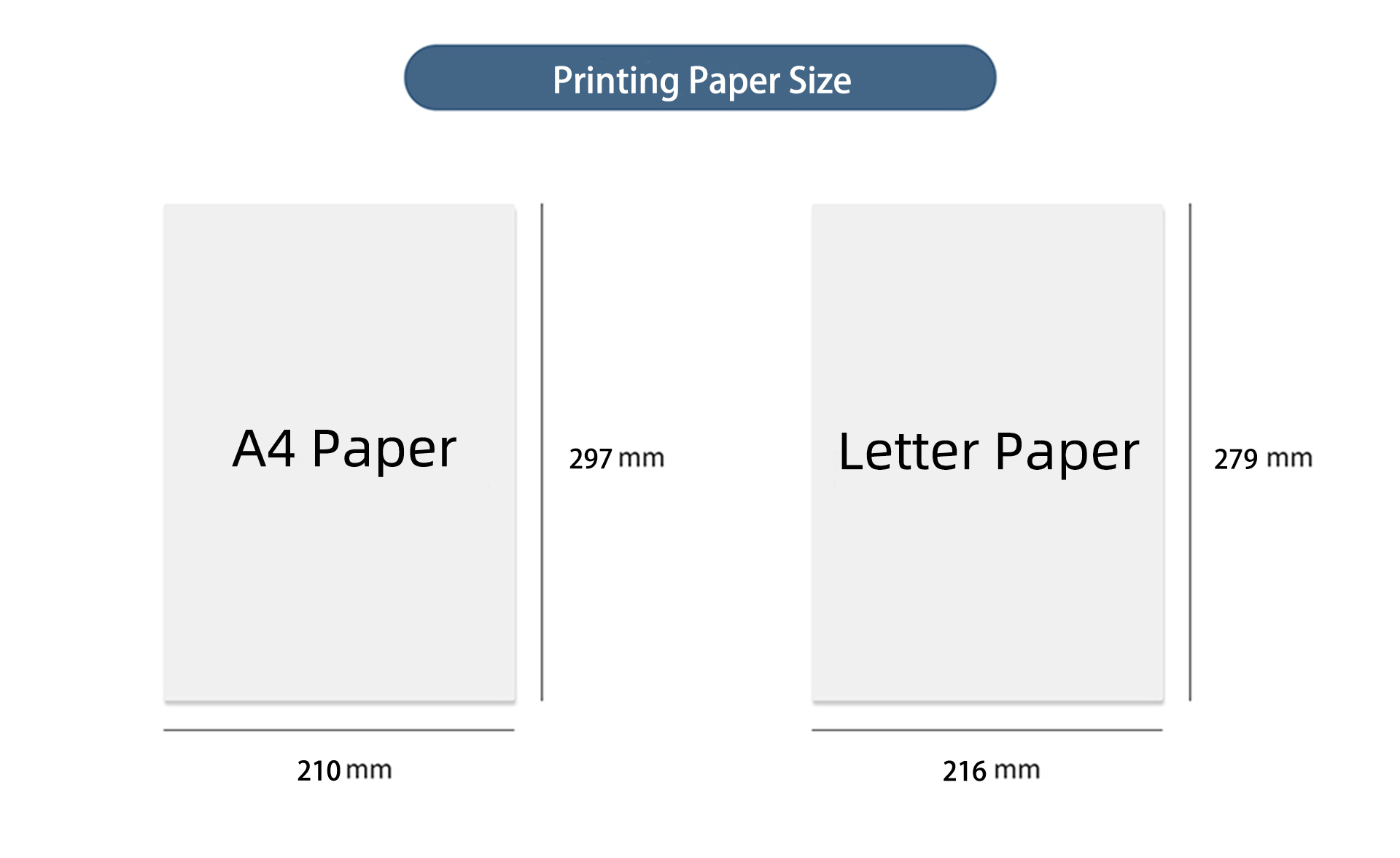 This printer is suitable for A4 paper/letter size: 8.5*11 inch printing. Simply using glossy A4 paper or letter size paper, can save money and provide environment-friendly printing practice for you.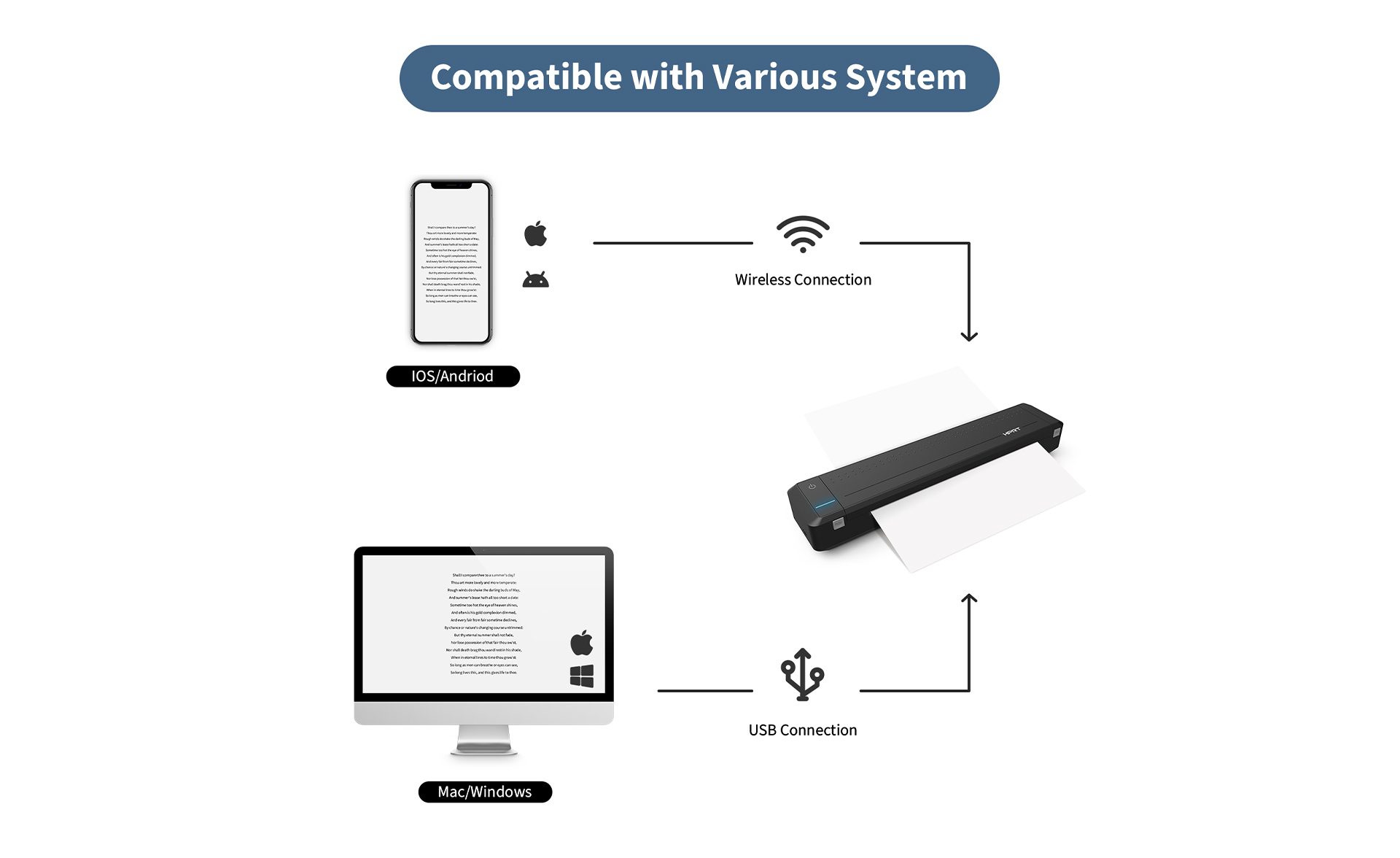 iOS/Android: You can connect the printer with your phone via "HiPrint" APP with Bluetooth connection. You can download the APP from our Quick Start Guide which comes with the printer.
MAC/Windows: You can connect the printer with your computer via our driver and Type-C cable. You can download the driver from our website.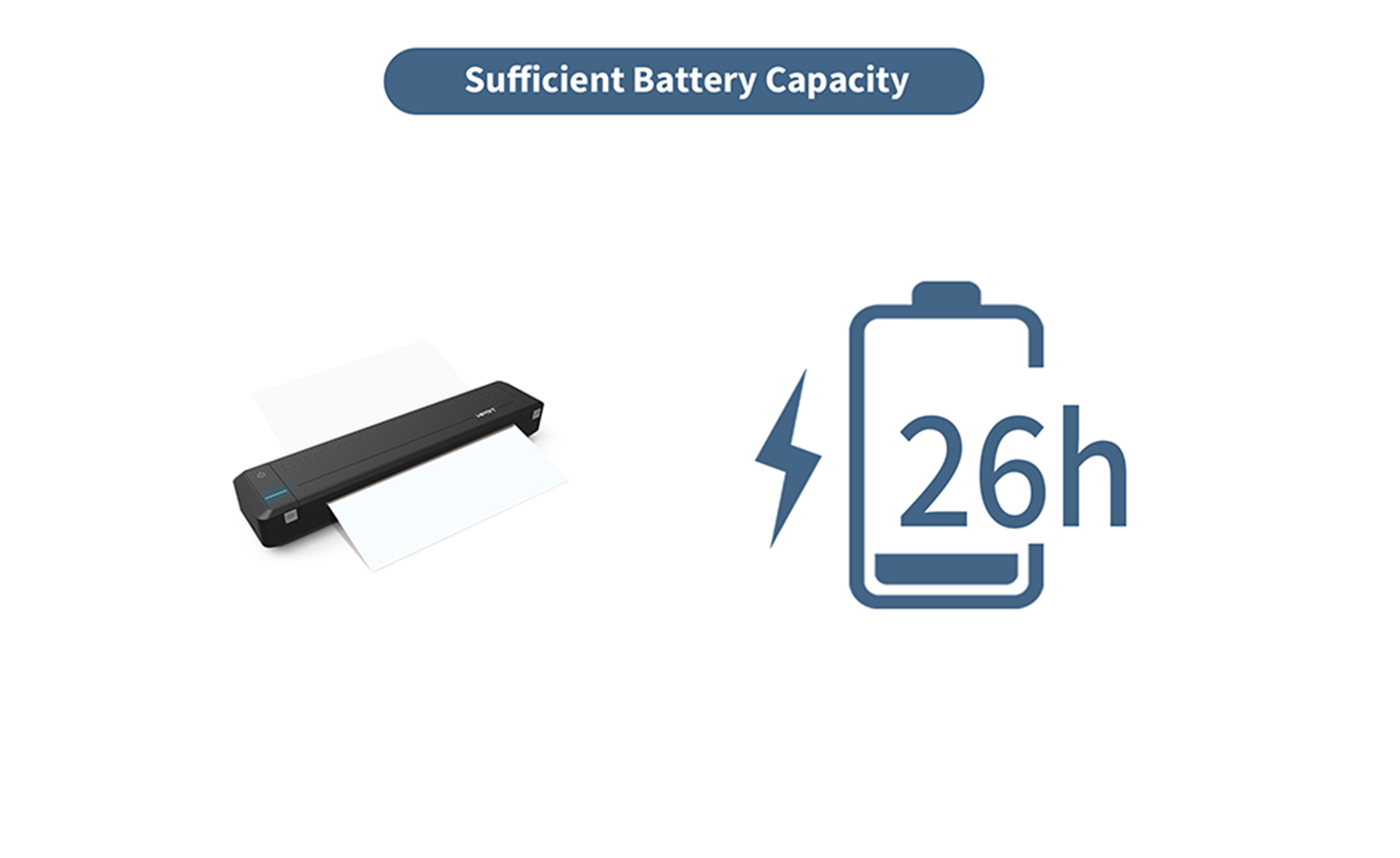 This HPRT travel printer has built-in 2000 mAh Li-ion battery that can print 70 pieces of paper after fully charge. Meet your daily printing needs without charging regularly. Especially when you are in traveling or business trip, this printer can work without charging for a few days.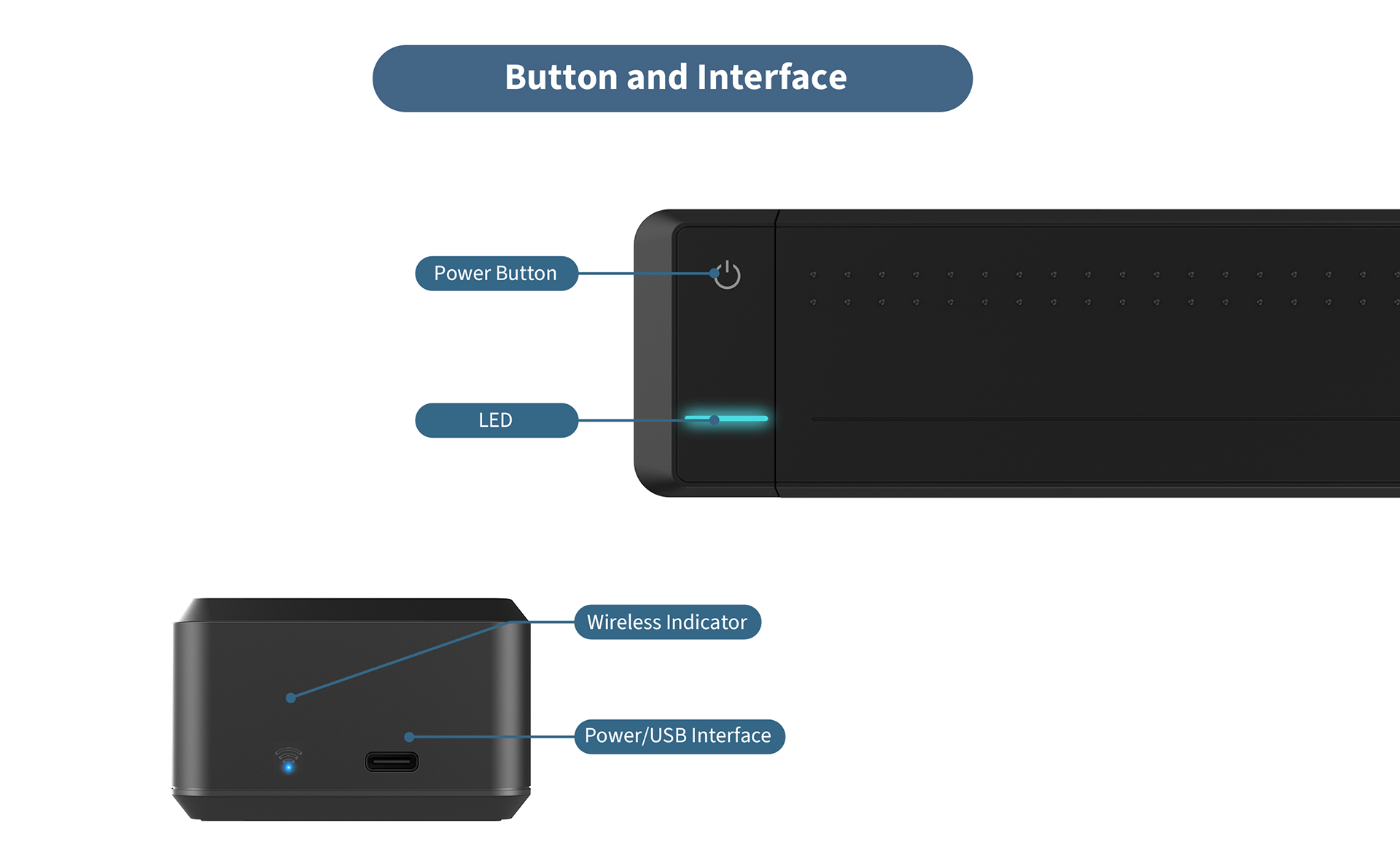 Power Button: This button is touch button. Hold down the power button for 3 seconds to turn on or turn off the printer. When power on, the LED light is white.
Wireless Indicator: This indicator indicates Bluetooth function. Blue light indicates that Bluetooth is connected.
Power/USB Interface: This Type-C interface is used for charging and connecting with computer.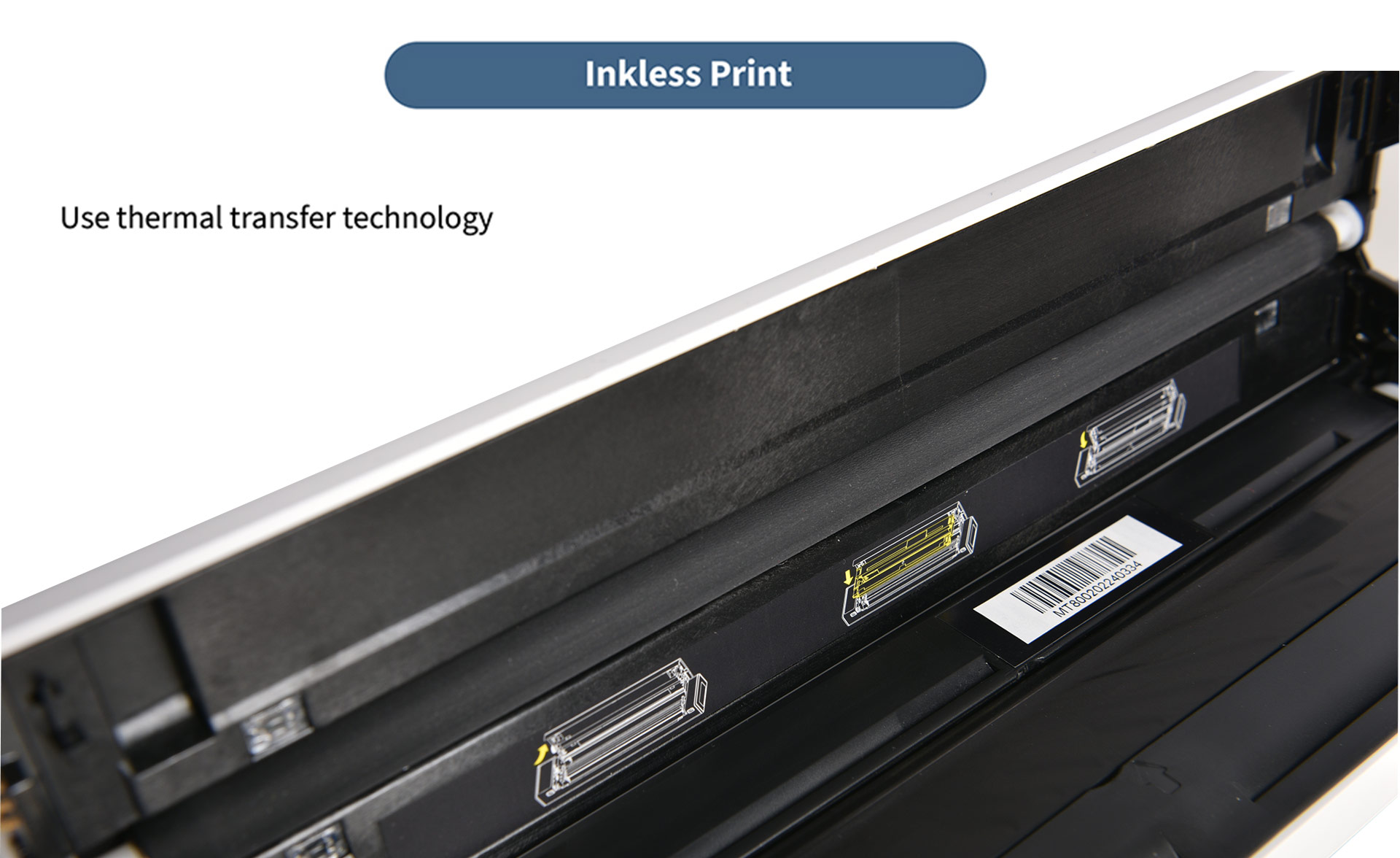 This mobile bluetooth printer uses advanced thermal transfer technology, without any ink, you just need to replace thermal transfer ribbon.
The inkless printing method can save your cost and bring you in a cleaner and a tidy printing experience.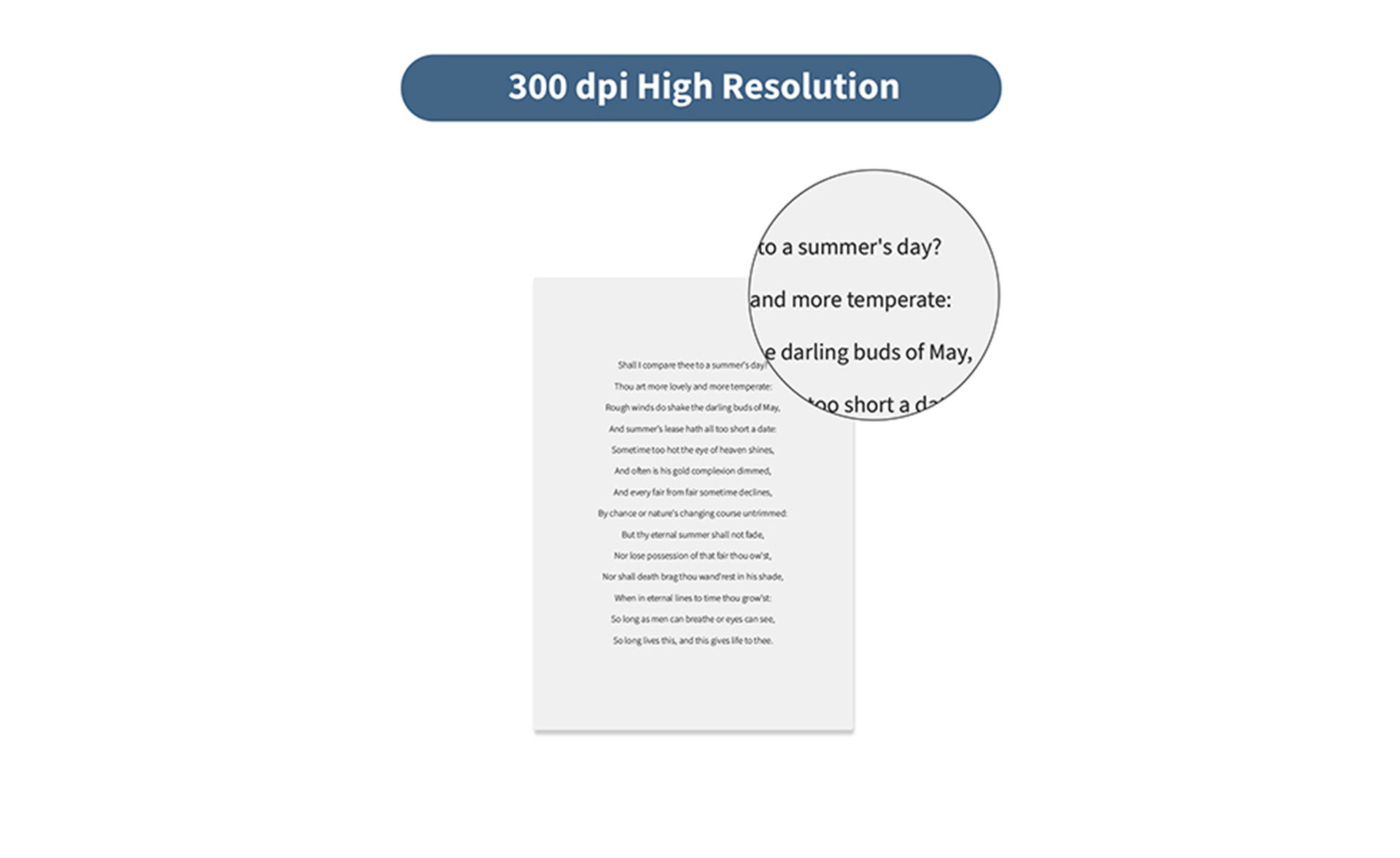 With 300 dpi printing resolution, you can have a clear printing effect if you use glossy paper and store the ribbon properly. It can provide a pleasant printing experience to you.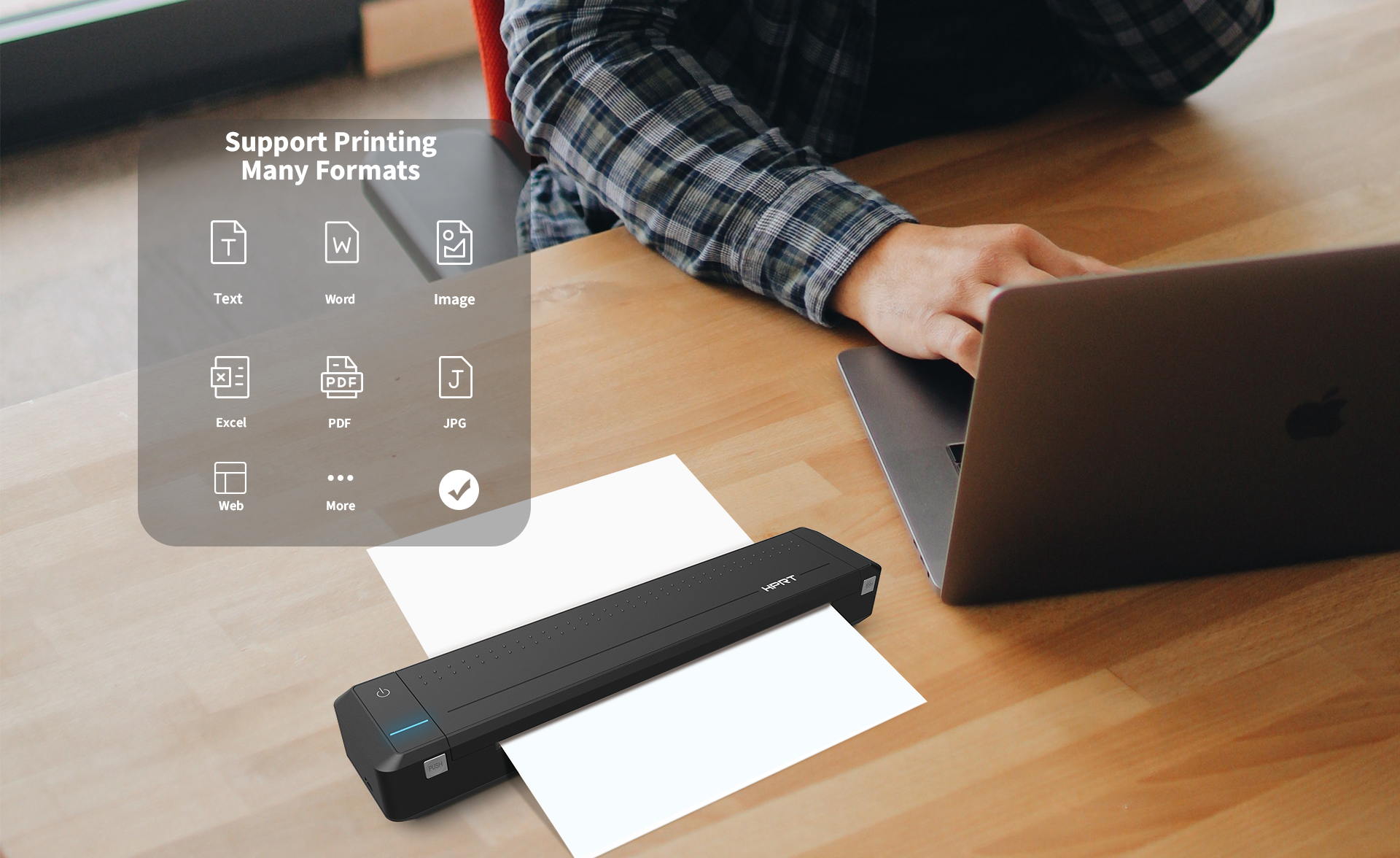 This portable printer support printing many formats with our APP or driver, such as Word, Image, Text, PDF, etc.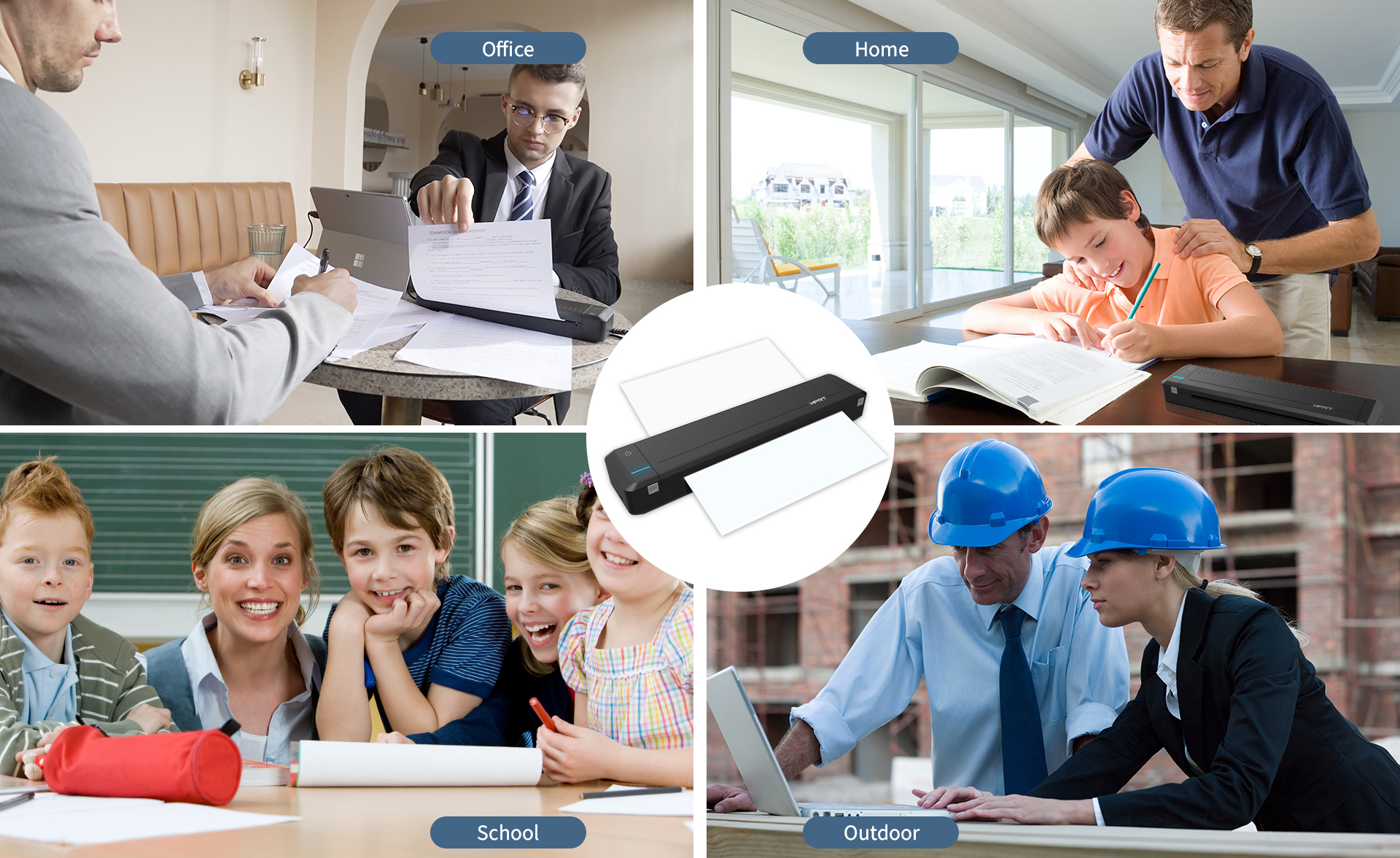 Connect your phone or computer to print the materials you need during the business appointment, saving printing time and increasing productivity.
The little A4 printer for phone also can be used as a home printer, which save space with a small size. As well, it not only support print children's exercises, but also print parent's work files.
This compact and portable printer is easy to put into your bag and carry out. So that you can print exercises and homework at any time in the classroom.
You can also use this printer to print out the drawings or documents you need at any time while you're work outside or on a business trip. Print documents while on the move simplify work-flow with ultimate reliability and reliable performance.