Mini Portable A4 Thermal Printer Bluetooth
Delivery time:
In 30 days
Mini Portable A4 Thermal Printer Bluetooth
[Compact & Portable]- 10.6"* 3.74"*1.97" small size printer, lightweight, portable, it can be held with one hand, compact fits in your backpack, briefcases, car, convenient mobile printing anywhere in business/travel/car/office/school.

[Thermal Printing]- HPRT MT810 portable a4 thermal printer uses thermal print technology, inkless, no need carbon and ribbon, equipped with an A4 thermal paper roll, convenient for printing wherever you need it (Recommended to buy HPRT thermal paper roll for clearer printing).

[Simple Connection]- HPRT MT810 printer a4 Bluetooth adopt 5.0 Bluetooth technology, support multiple people to connect and print at the same time. This a4 printer can not only connect with iOS and Android mobile phone by Bluetooth , but also connect with Mac and Windows computers by USB cable and driver. What's more, "HerePrint" App can be downloaded to connect with this thermal printer and offer rich APP functions to let you get a richer printing experience.

[Humanized Design]- One continuous paper roll inside the printer, it avoids inconvenience caused by paper carrying. You can print any length according to your needs, the printer provide serrated tear cutter to help you tear off the paper. Innovative paper automatic flattening design, the document printed from the paper roll will be flattened automatically (the paper roll printed by other printers is curled and deformed).

[High Speed Printing]- The printing speed of this mini a4 portable printer is as high as 30mm/s, it only takes 9 seconds to print a piece of A4 paper, can print everything fast and good, which can well meet your printing needs when going out.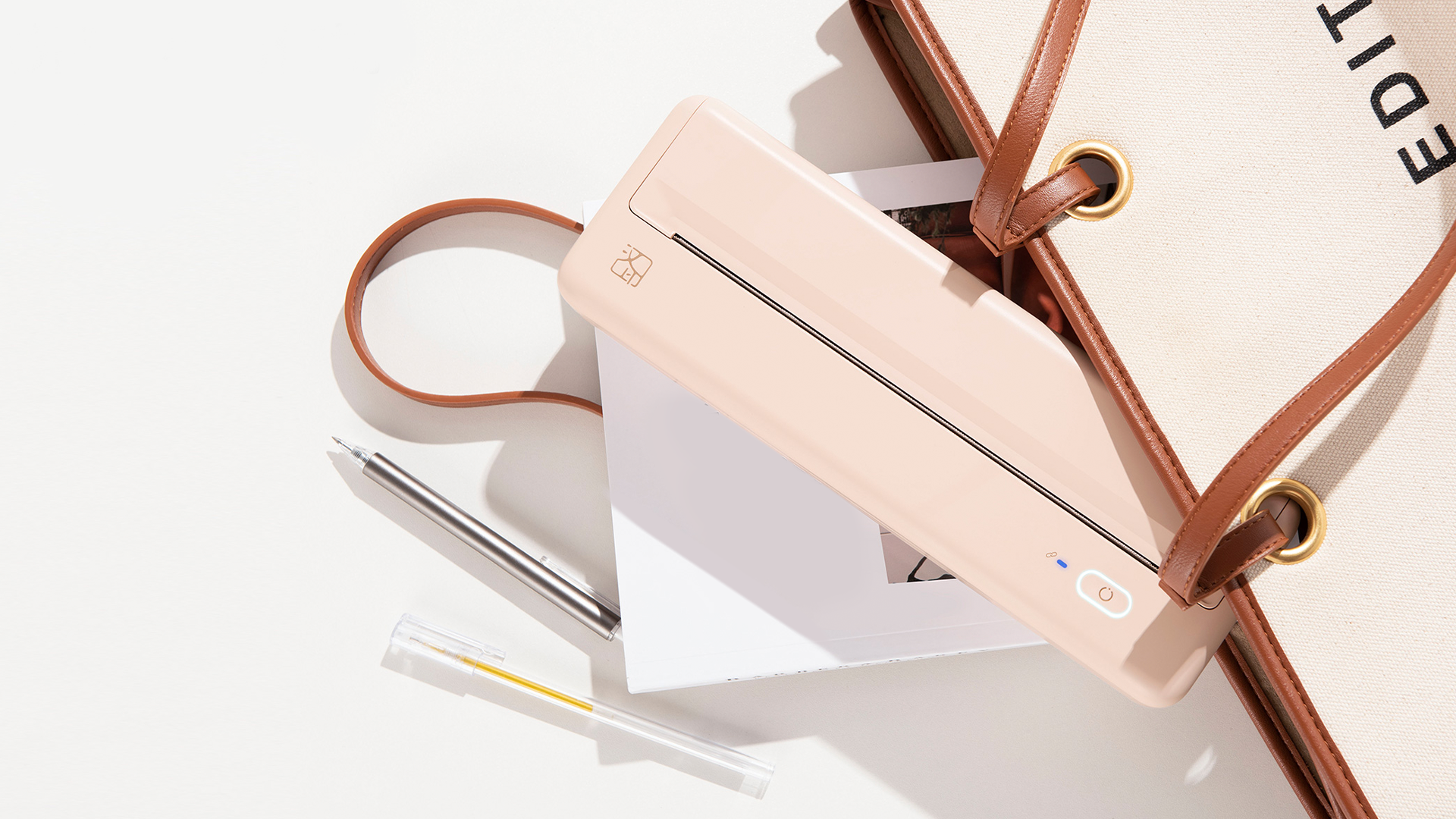 MT810 portable a4 thermal printer is only 280*95*50mm, just half of A4 paper. Compared with other traditional printers, MT810 is small enough to simply slide into your backpack or briefcase.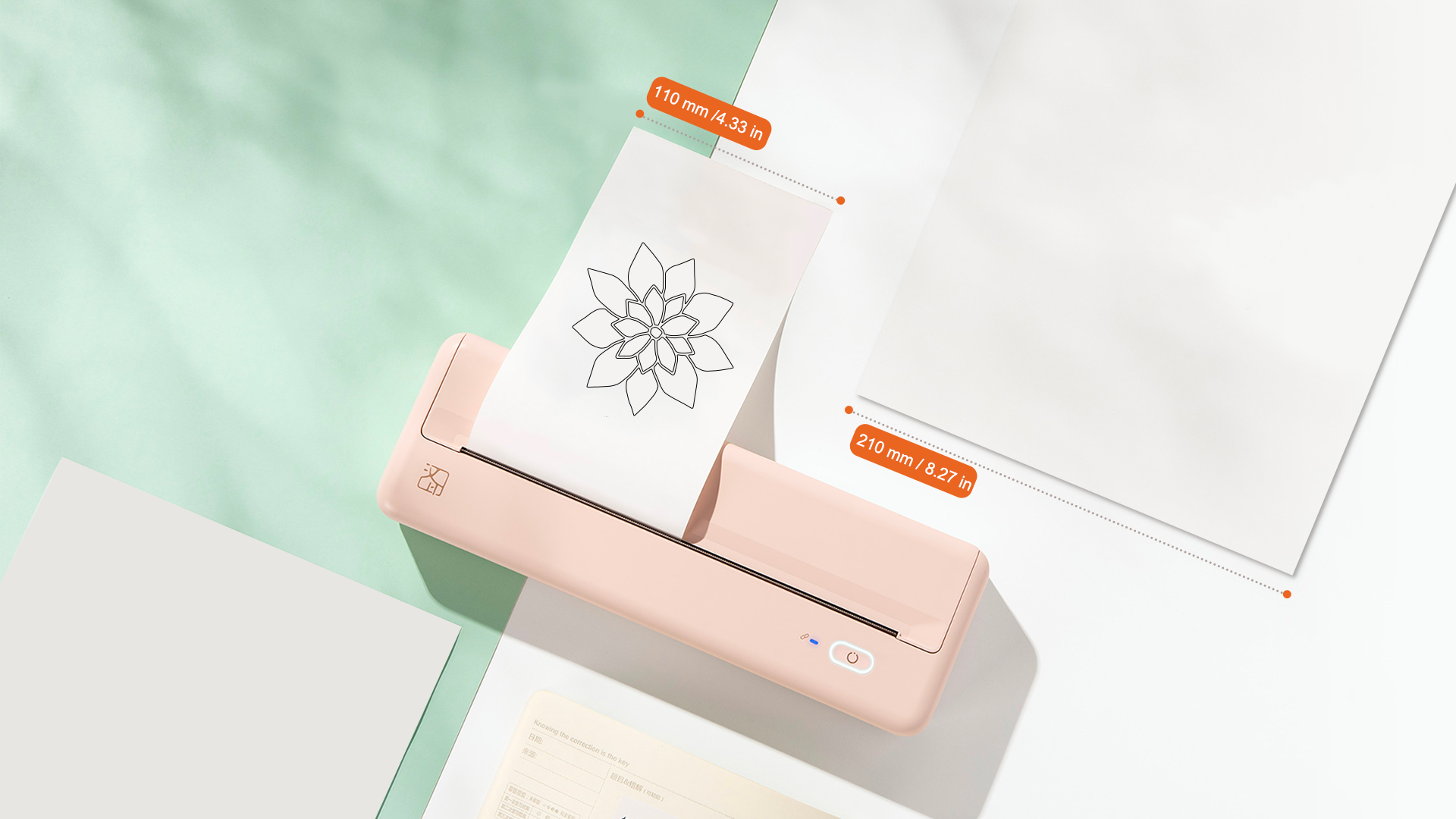 This mini a4 portable printer equipped with an A4 thermal paper roll. You no longer have to bring the carbon ribbons and printing paper with you. MT810 is the next level of portability. MT810 is always ready whenever you are for printing. This portable a4 thermal printer support print 110 mm(4.33") and 210 mm(8.27") two widths paper rolls, can print pictures, text, to do list or every content you want, meet your different needs.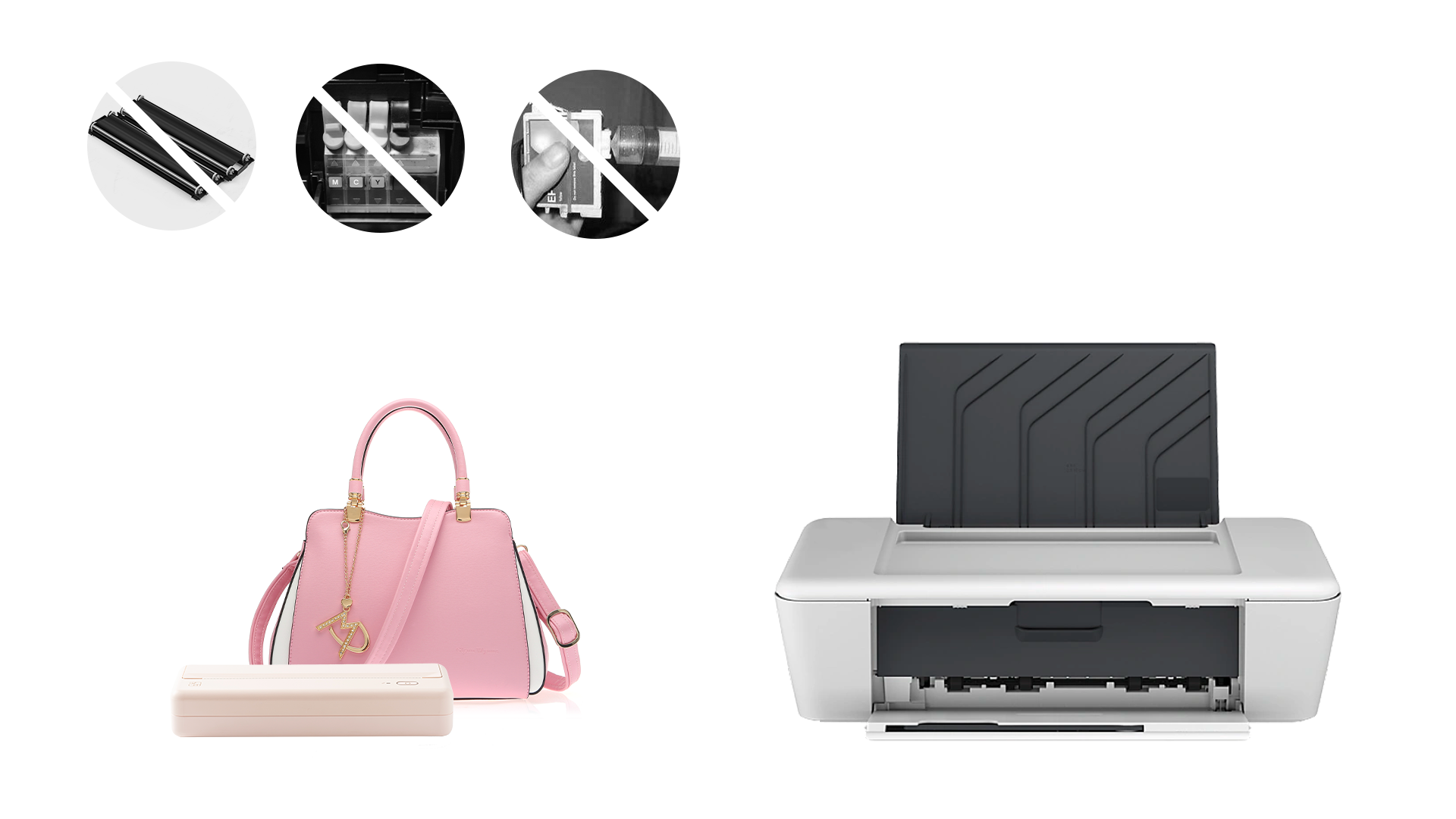 There is no need to change ink/ribbons for this a4 printer MT810 and as an inkless printer, you do not need to worry about being stained by ink. In addition, you will not have trouble with a paper jam, as MT810 is equipped with a special paper roll inside, helping you print smoothly and clearly. Most importantly, you are also undisturbed by air blockages in the Nozzles or dried ink buildup on the print head.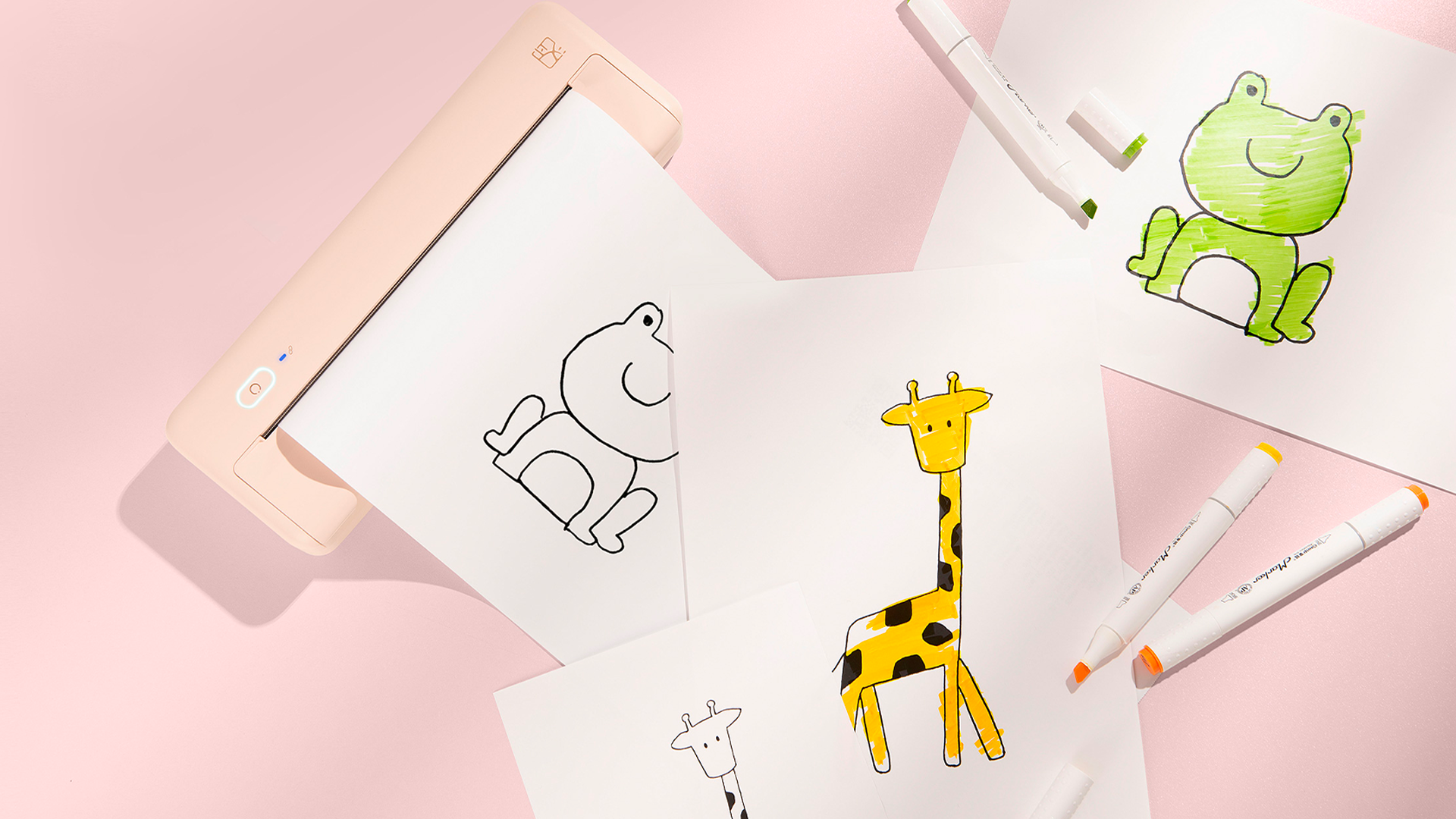 With the specific paper roll inside, HPRT MT810 thermal printer can print any length according to your needs. You can design your printing without the limitation of length, as long as the paper roll can handle. You can print a small note and you are also available to print a long banner or document with the help of this portable printer MT810.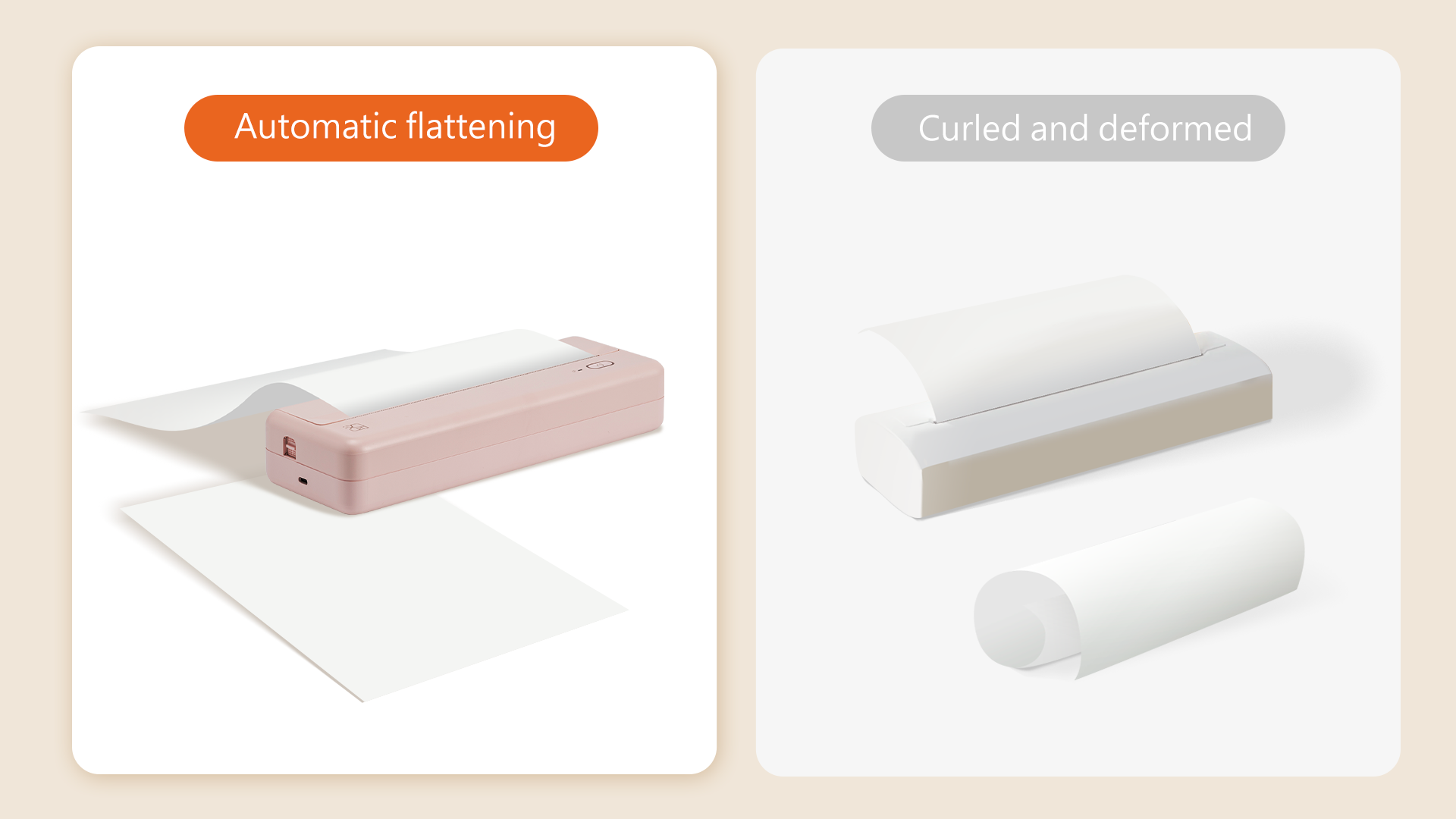 The A4 thermal printer features an innovative flattened paper design, the document printed from the paper roll will be flattened automatically (the paper roll printed by other printers is curled and deformed).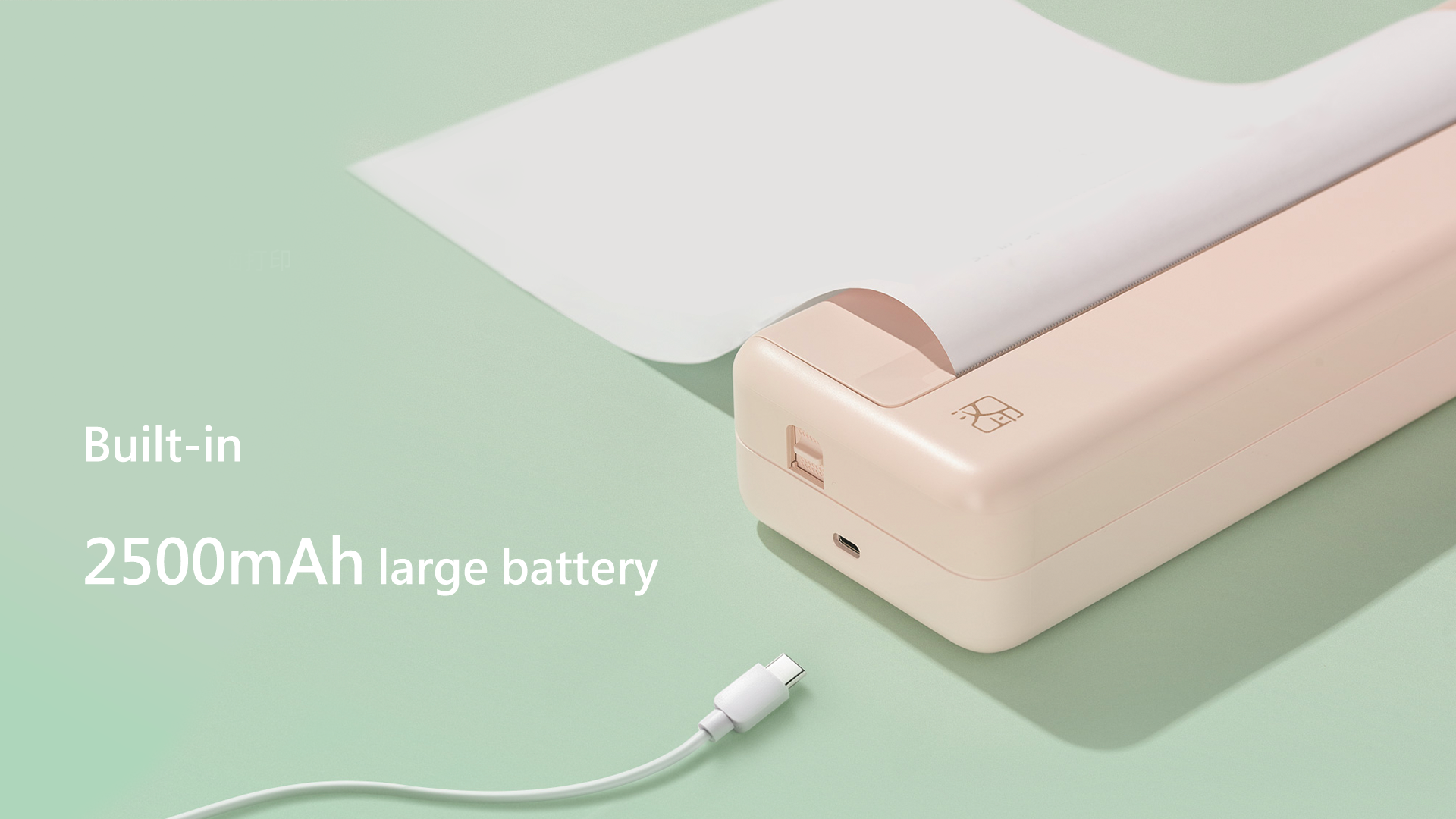 With a built-in 2500mAh large battery capacity, you can use HPRT MT810 portable travel printer for around 4 days, printing 1637-inch length of paperwork, and more than 200 pieces of A4 paper.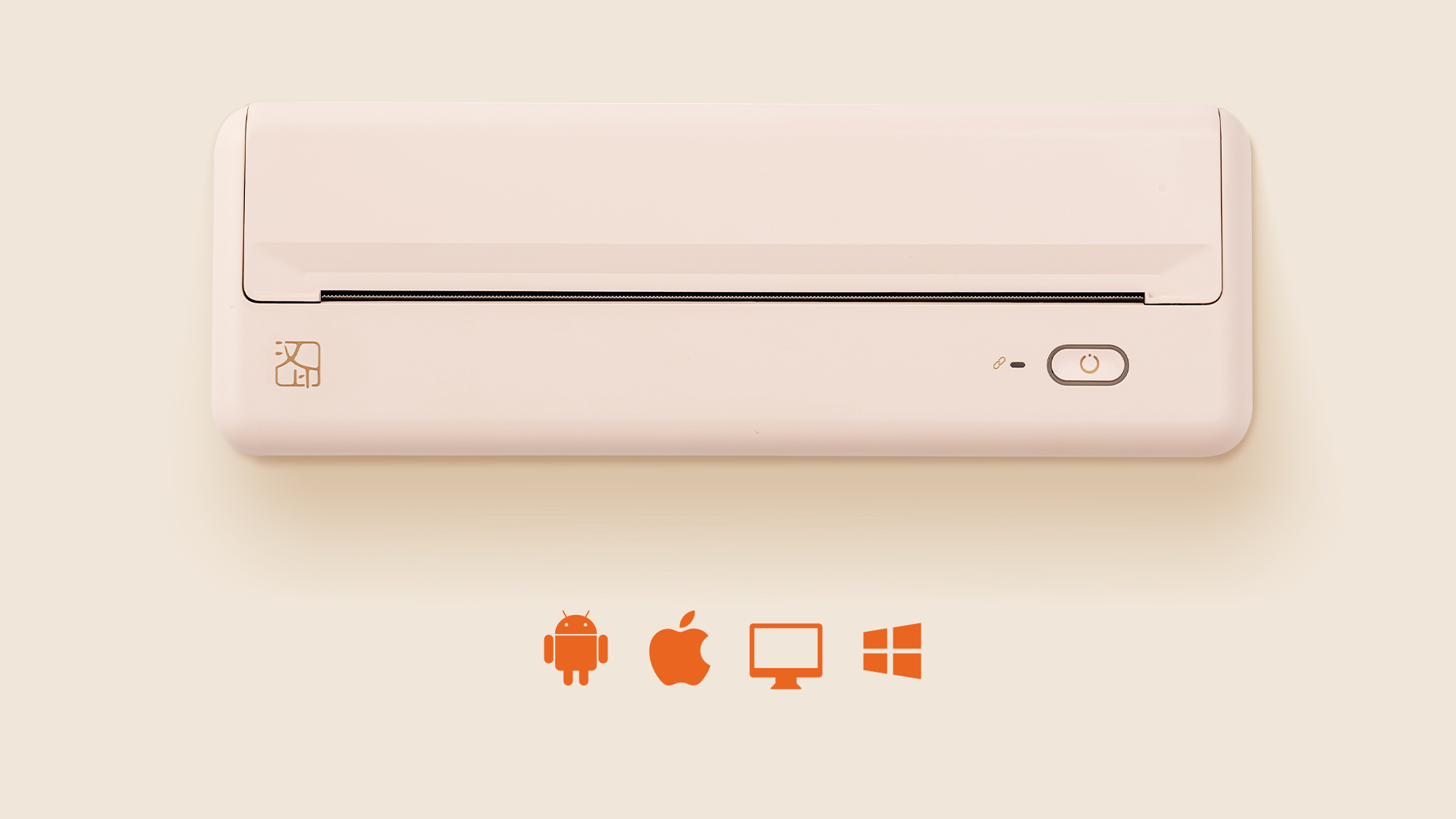 With Bluetooth 5.0, MT810 A4 thermal printer support connectivity in less than a second. As long as you are within 33 ft of this printer, you can print no matter where you are. The compact mobile printer support iOS and Android mobile devices and is compatible with MAC and Windows computers and laptops. You can choose any devices you have or you want to use in order to print easily.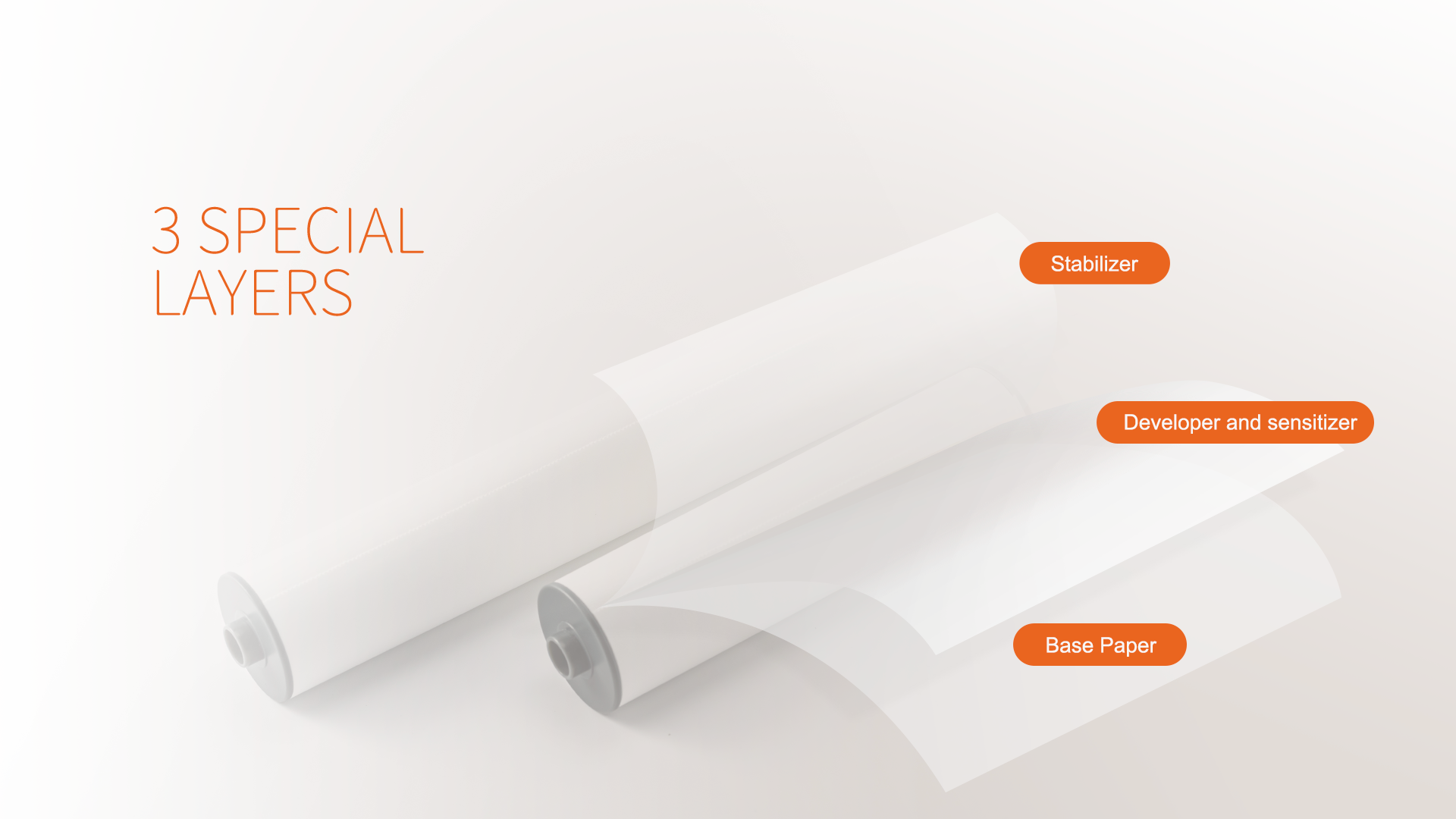 The thermal paper used in this printer is BPA-free, which is particularly healthy and environmentally friendly. The paper is coated with 3 special layers including layers of base paper, developers and sensitizers, and stabilizers. The layer of the base paper applies 100% pure wood pulp paper, ensuring a low-carbon footprint and sustainability. The layer of developers and sensitizers was developed in a unique formula, so the work printed can be visible and clear. The layer of stabilizers helps stabilize your printed work, slowing the aging of paper and contents.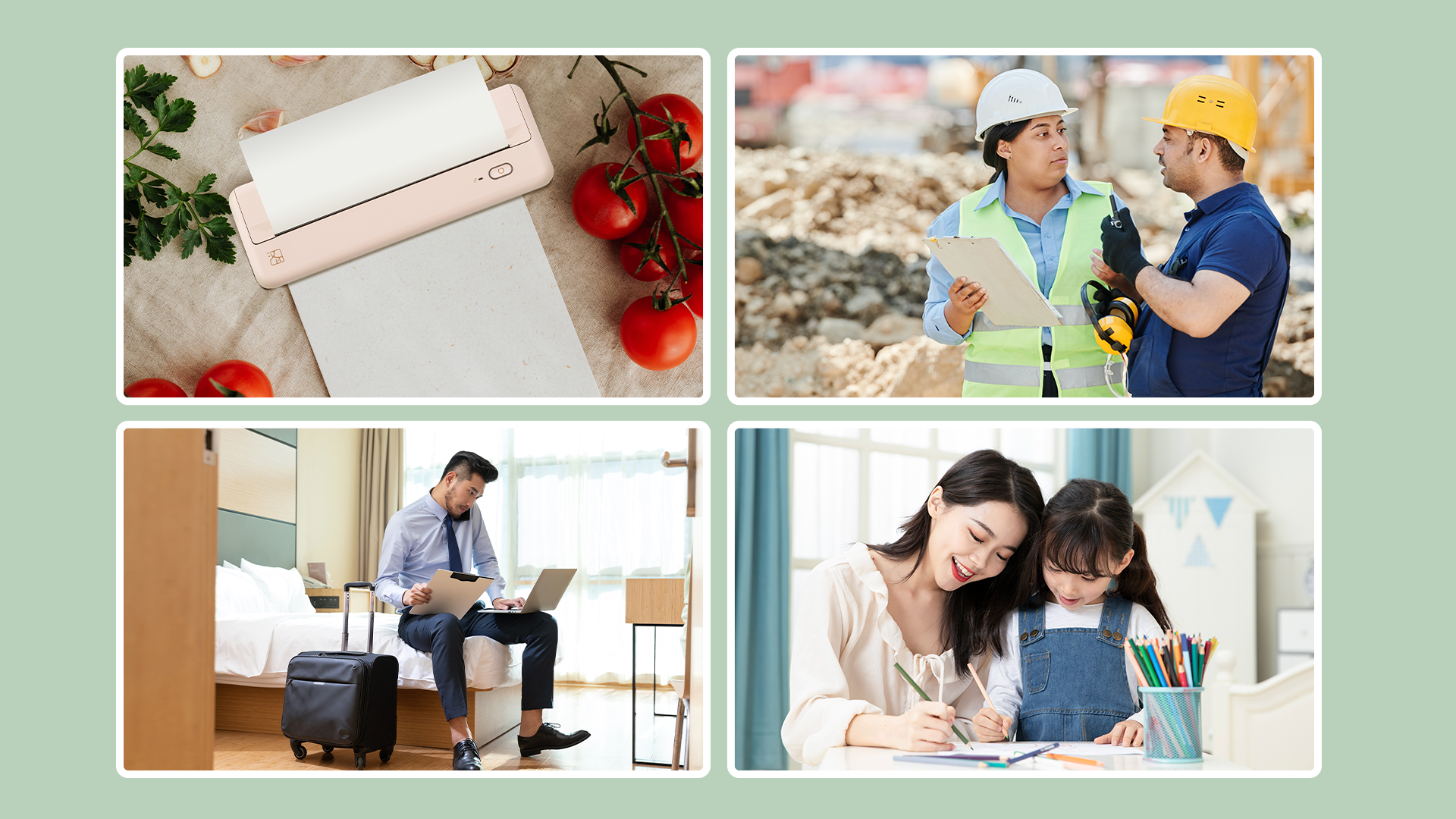 The paper has been specially processed so that you can write on the paper, you can color, doodle, annotate, etc. on the printed paper to make your printing experience more satisfying. This portable thermal printer can offer you a better and more convenient experience.