58mm Portable Mini Thermal Printer Bluetooth
58mm Portable Mini Thermal Printer Bluetooth
[Multifunction, Life Assistant]- Make work schedule, print photo, print text, and print list, satisfied with all your need during study and life.

[Bluetooth Connection]- The connection is simple, and can be printed with Android and iOS mobile phones for Bluetooth connection to meet your needs for printing outside.

[Mini and Portable]- The body size is 100 X 83 X 36.5mm, and weighs only 190 grams, can be put in a bag or pocket and printed anytime, anywhere.

[High Resolution]- High resolution print head, using thermal printing technology, can print clearly and without ink.

[Fun Design, Cute and Stylish]- Hawk eye power button, hawk mouth is both a printer lock and magnet. You can also design the lighting colors at will to make your printing experience more colorful.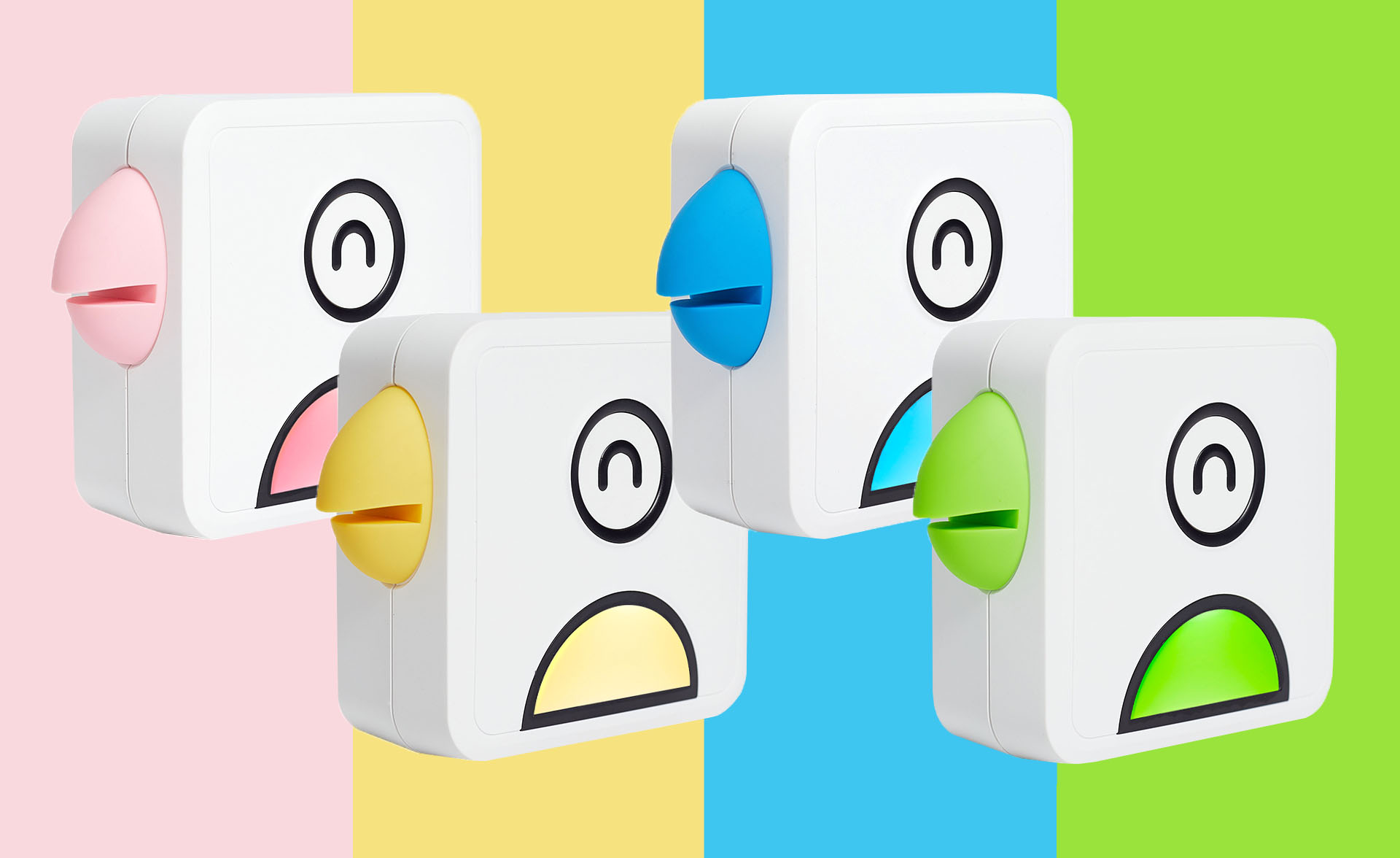 HPRT Portable and Wireless Thermal Printer. The maximum printing speed is 40mm/s. Support Bluetooth connection. The printer is built-in 1000mAh lithium battery, continuous printing, lasting life. Main functions of the printer: cartoon doodling, text, photo, image, list, web page and so on. Compact and delicate printer, fully functional, simple to operate, to meet the needs of multiple scenes of use, is quite popular among children and young people.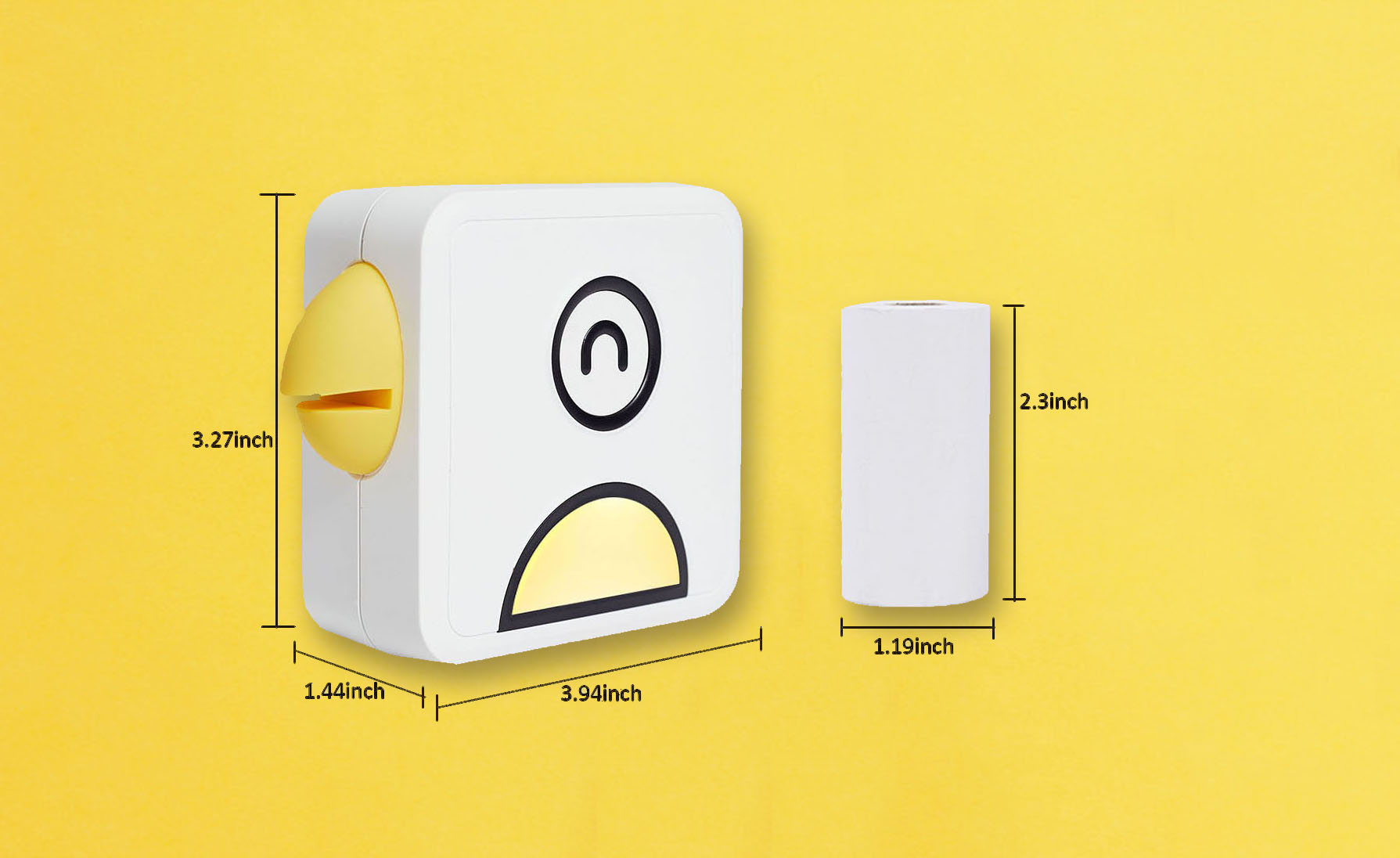 Printer body size is 3.94 * 3.27 * 1.44 inch, very delicate, portable and compact. In the printer has a thermal paper roll, roll diameter is 1.19 inch, and the width of the paper is 2.3 inch.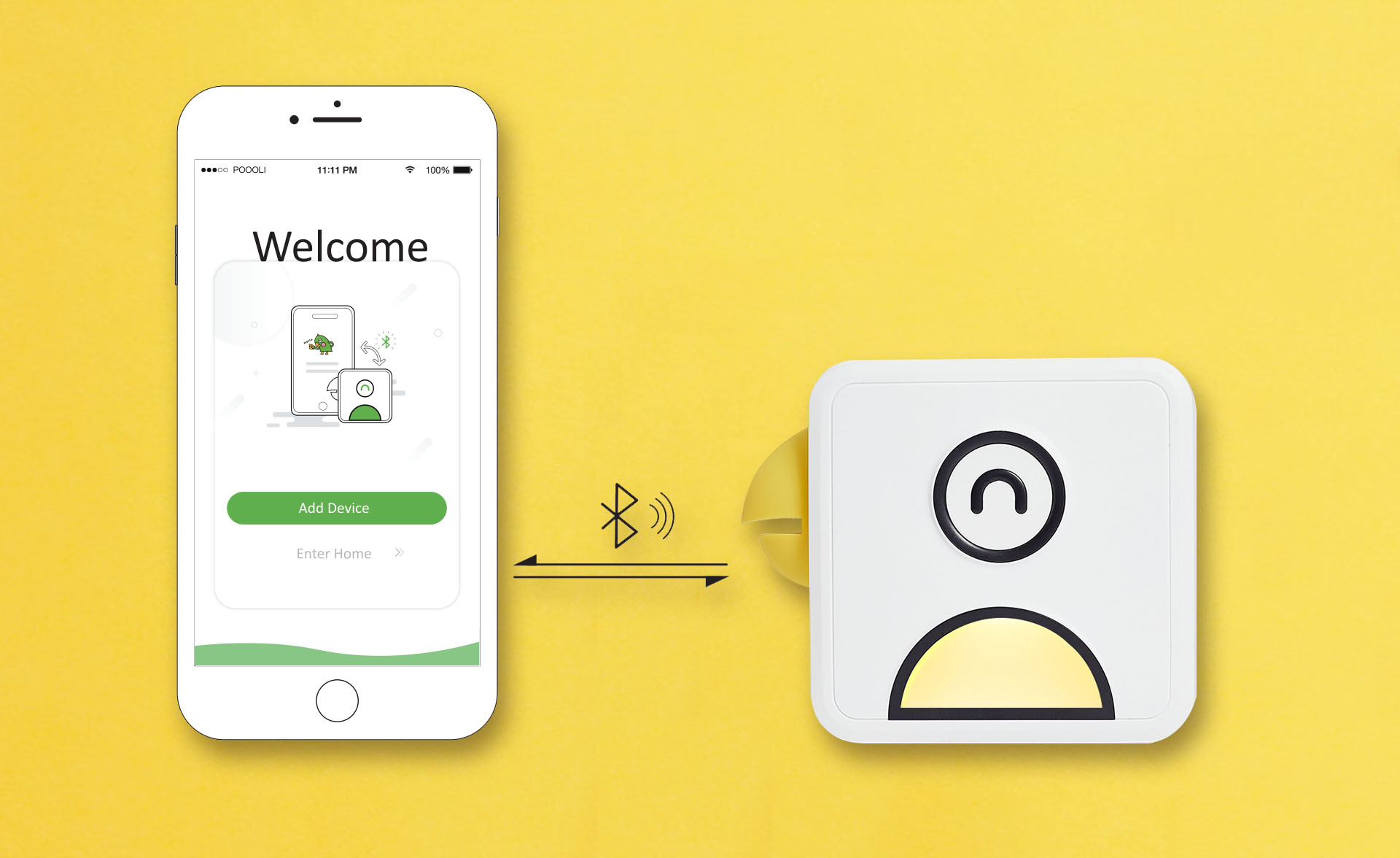 This mini thermal printer supports Bluetooth connection. The connection is simple, and can be printed with Android and iOS mobile phones, meets your needs for printing outside.
Easy to operate, this portable mini thermal printer uses a sliding open cover, gently push back to open, load paper and change paper. High-precision print head, thermal printing technology, print image text clear. And the thermal printer has a long service life. What's more, thermal printer Bluetooth is frosted and polished to have a more comfortable feel.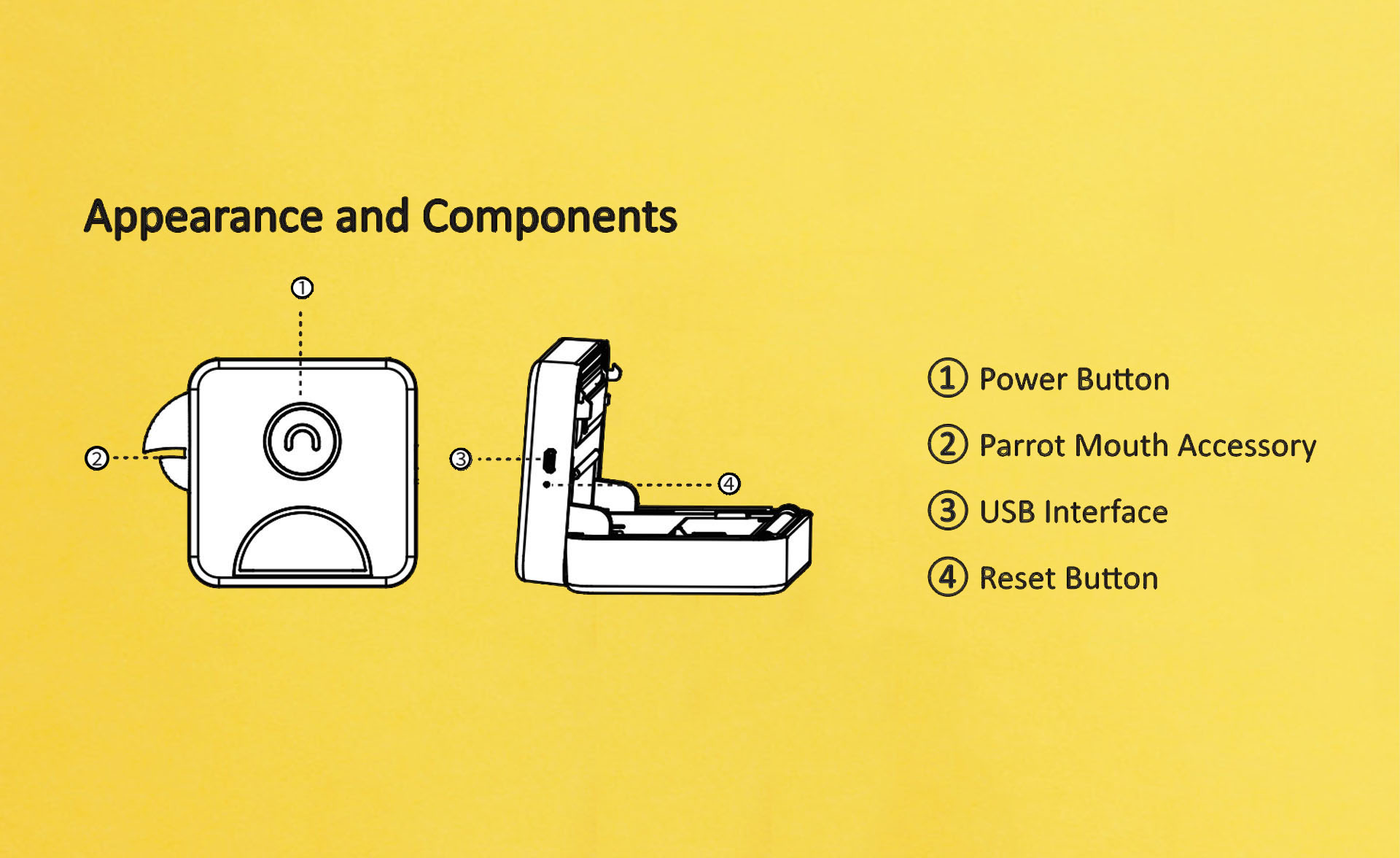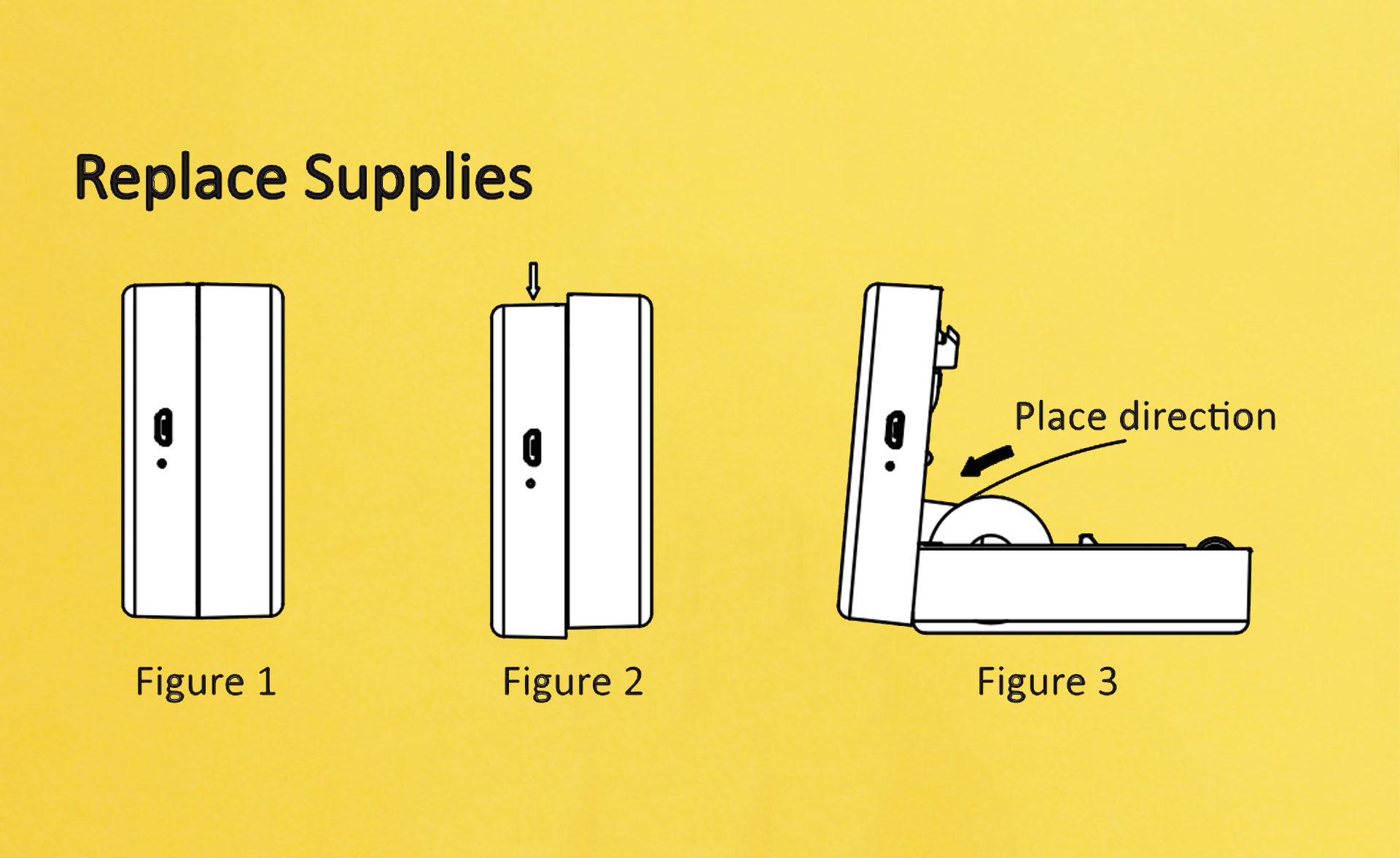 Supplies replacement instructions
●Place the printer as shown in figure 1, pay attention to the arrow marked on the printer.
●With reference to figure 2, push down the upper cover.
●When replacing supplies, place the supplies in reference to the direction shown in figure 3.
●If the supplies are properly placed, close the upper cover to the lower cover and push the upper cover back to its original shape
When changing supplies, do not touch the print head in case of injury caused by overheating.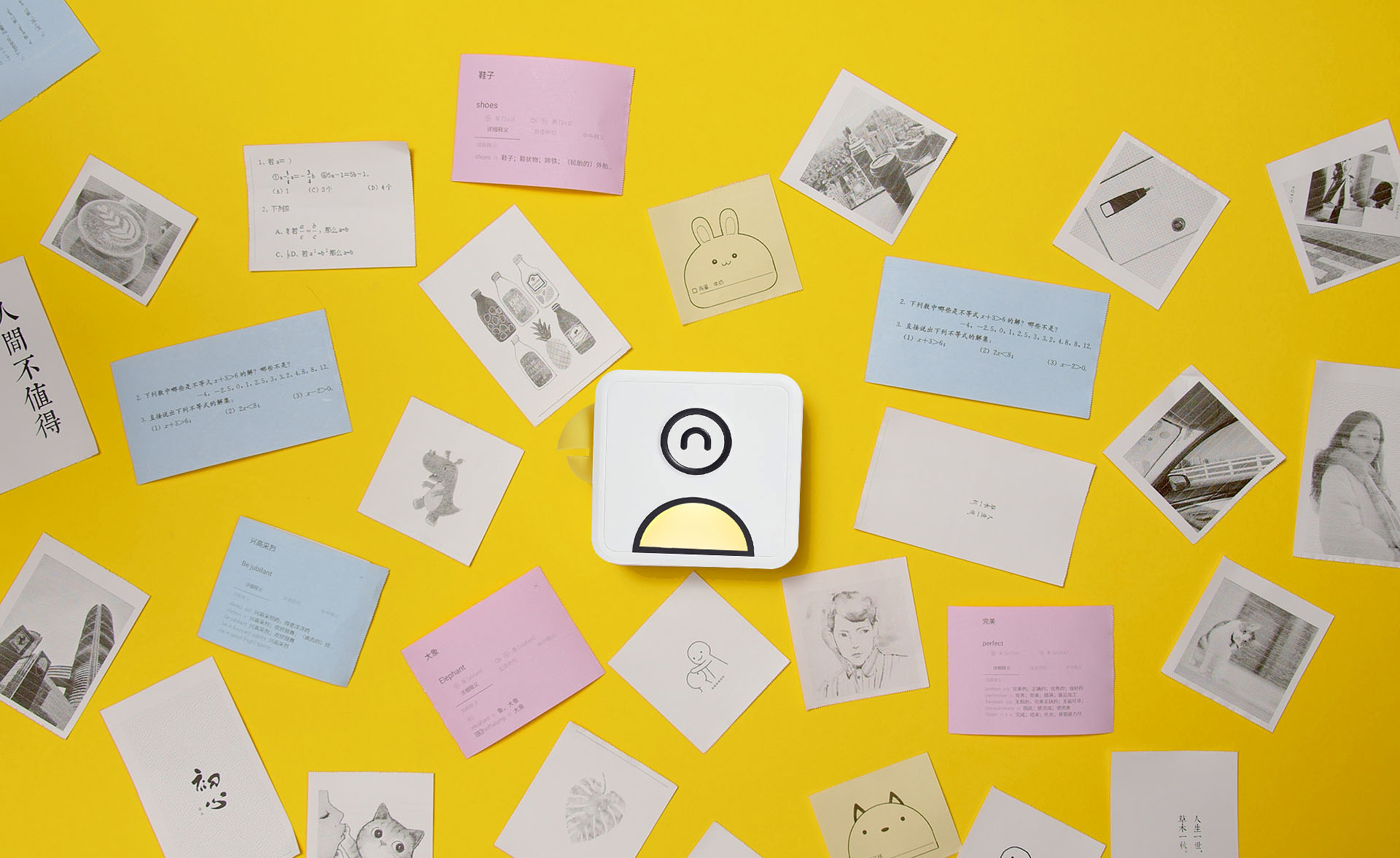 Connect the mini thermal printer via Bluetooth on your phone and start a convenient printing journey. The printer can print a variety of different cartoon patterns, which is a boon for drawing lovers and saves money on buying doodle books. The small beauties of life can also be recorded with the printer to make a unique handbook diary. This portable thermal printer also has a variety of work task templates that can help you record your work instantly and improve efficiency.