The First HPRT Cup Digital Printing Colorist Skills Competition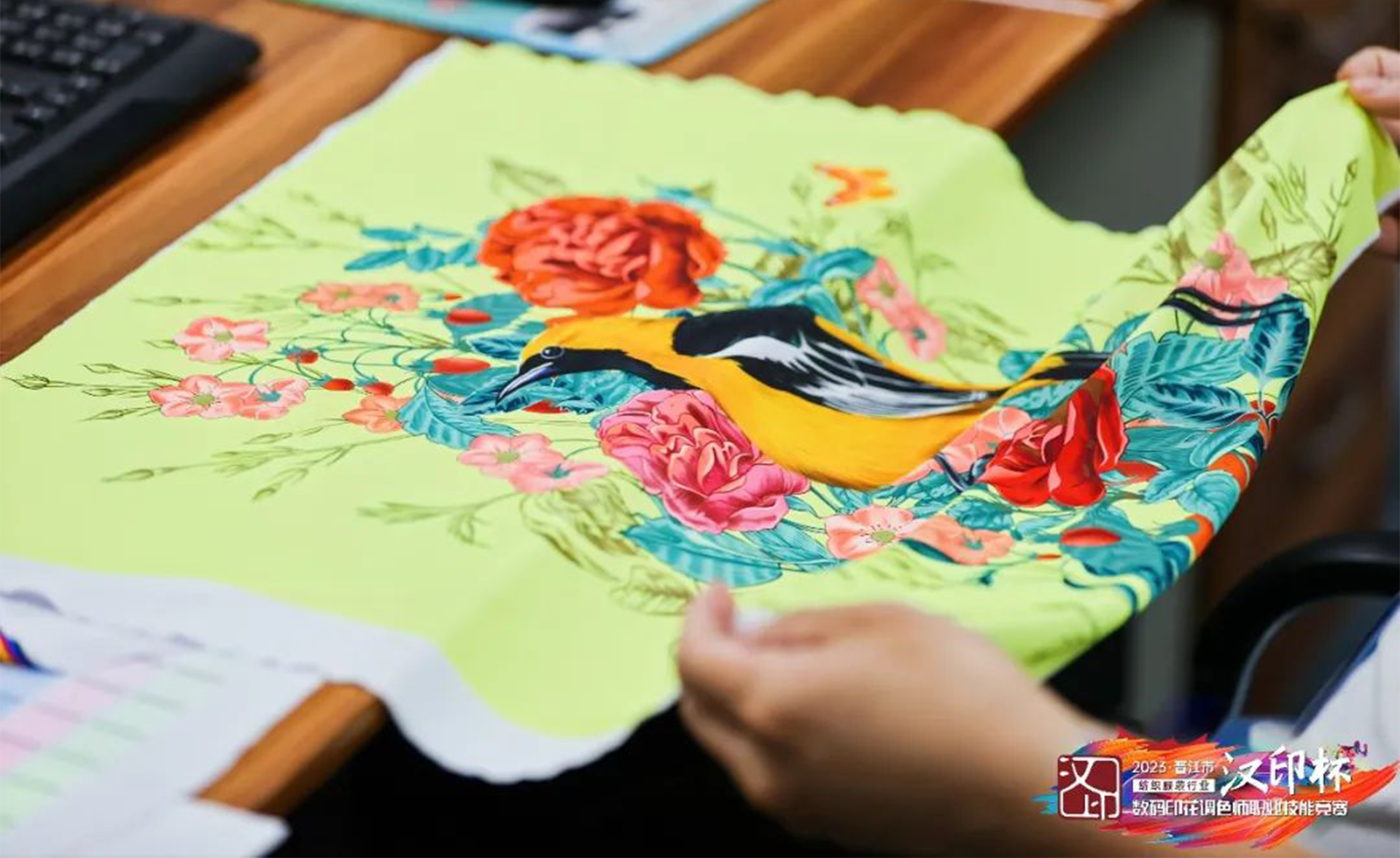 On June 10, Jinjiang City held a special vocational skills competition - "Quanzhou National Tide" 2023 Jinjiang Textile and Garment Industry "HPRT Cup" Digital Printing Colorist Professional Skills Competition, attracting nearly 30 participants from Jiafuranzheng, Xiangxing, Honghan, Chuangjie, Huanuo, Hengrong and other enterprises to compete on the same stage.
The competition aims to deeply implement the general requirements of "building a knowledge-based, skilled and innovative labor force" put forward by the 20th National Congress of the Communist Party of China, carry forward the spirit of model workers, labor spirit and craftsman spirit, accelerate the training and selection of high-skilled talents, promote the construction of skilled talents, and promote energy conservation, emission reduction and digital transformation and upgrading of the textile and garment industry.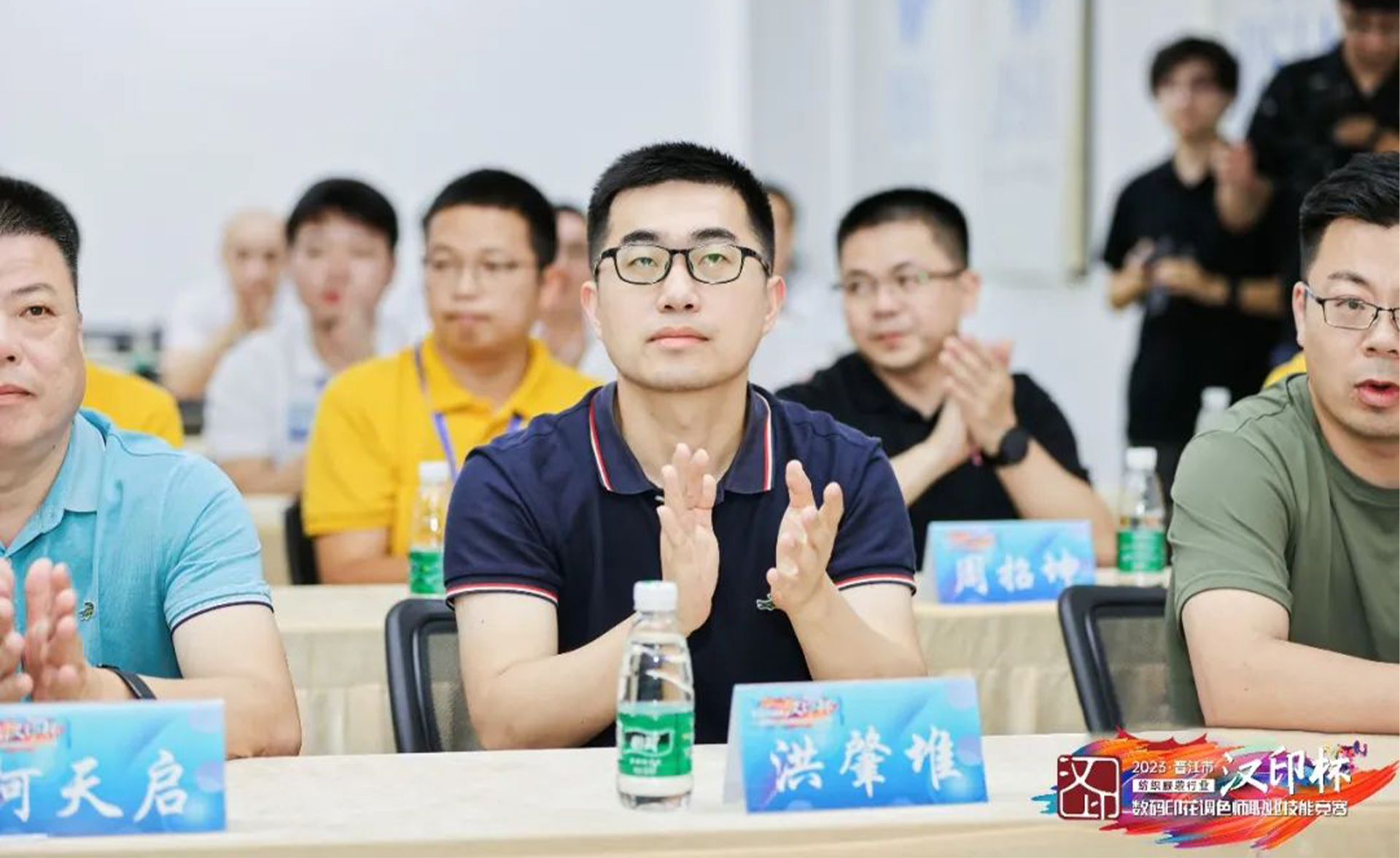 The competition is guided by Quanzhou Bureau of Industry and Information Technology, jointly sponsored by Jinjiang Bureau of Industry and Information Technology, Jinjiang Human Resources and Social Security Bureau, Jinjiang Federation of Trade Unions, Quanzhou Collaborative Development Alliance of Occupational Wear Industry, Jinjiang Swimwear Industry Association, Jinjiang Economic Development Zone Vocational Skills Improvement Center, Textile and Clothing College of Quanzhou Normal University, and co-organized by the Enterprise and Social Organization Committee of Jinjiang Yinglin Town, Jinjiang Swimwear Industry Association Trade Union Committee, Xiamen Hanin Electronic Technology Co., Ltd. X-Li (Shanghai) Color Technology Co., Ltd., Quanzhou Huanuo Printing Technology Co., Ltd., Fujian Sai Peacock New Material Technology Co., Ltd. provide supports.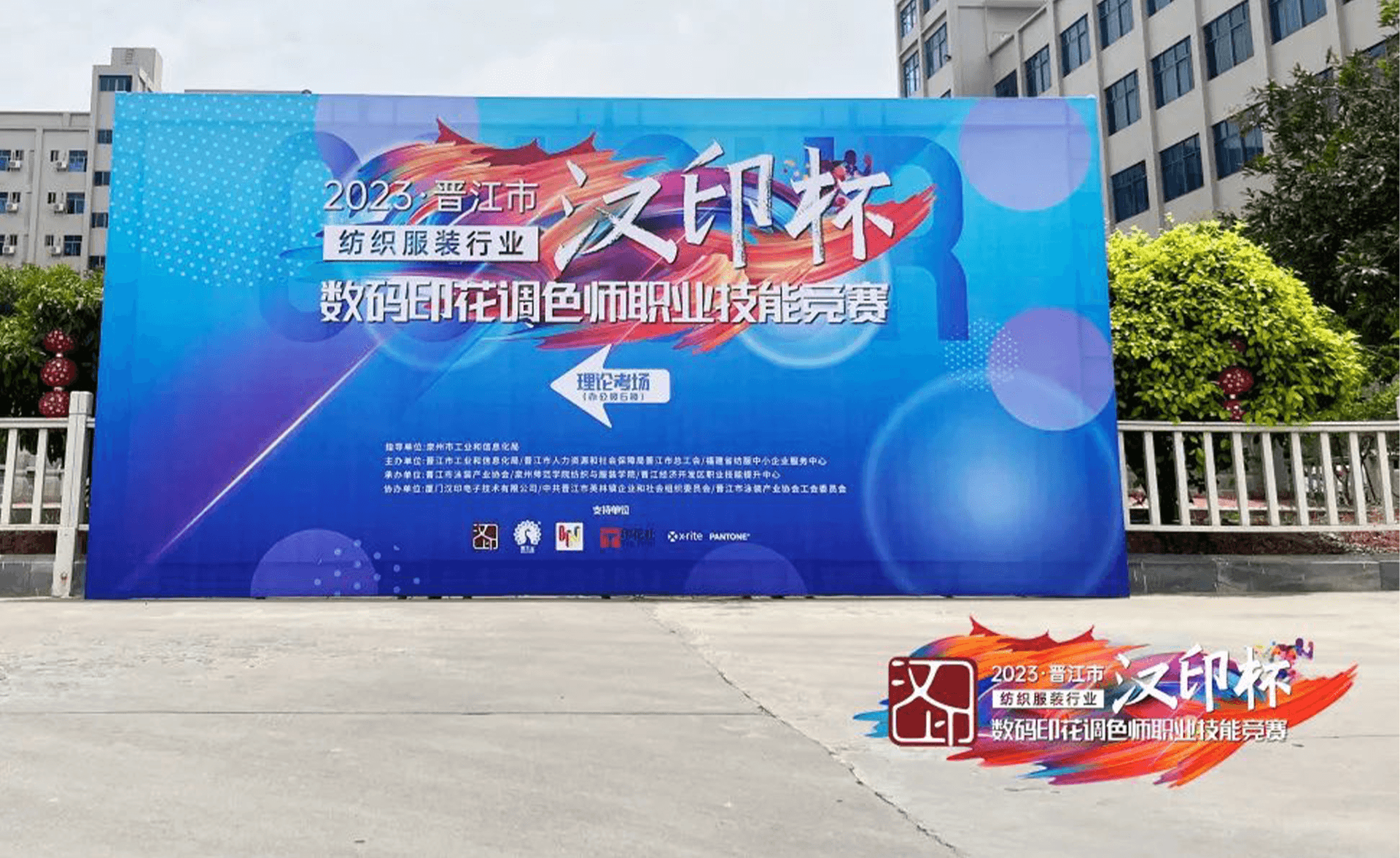 It is reported that this is the first time to hold the digital printing industry vocational skills competition in China, HPRT as a leader in the domestic printing industry, with the core precision technology, successfully independently developed the first garment digital printing equipment in China, a new technology integrating green manufacturing, flexible customization and intelligent manufacturing.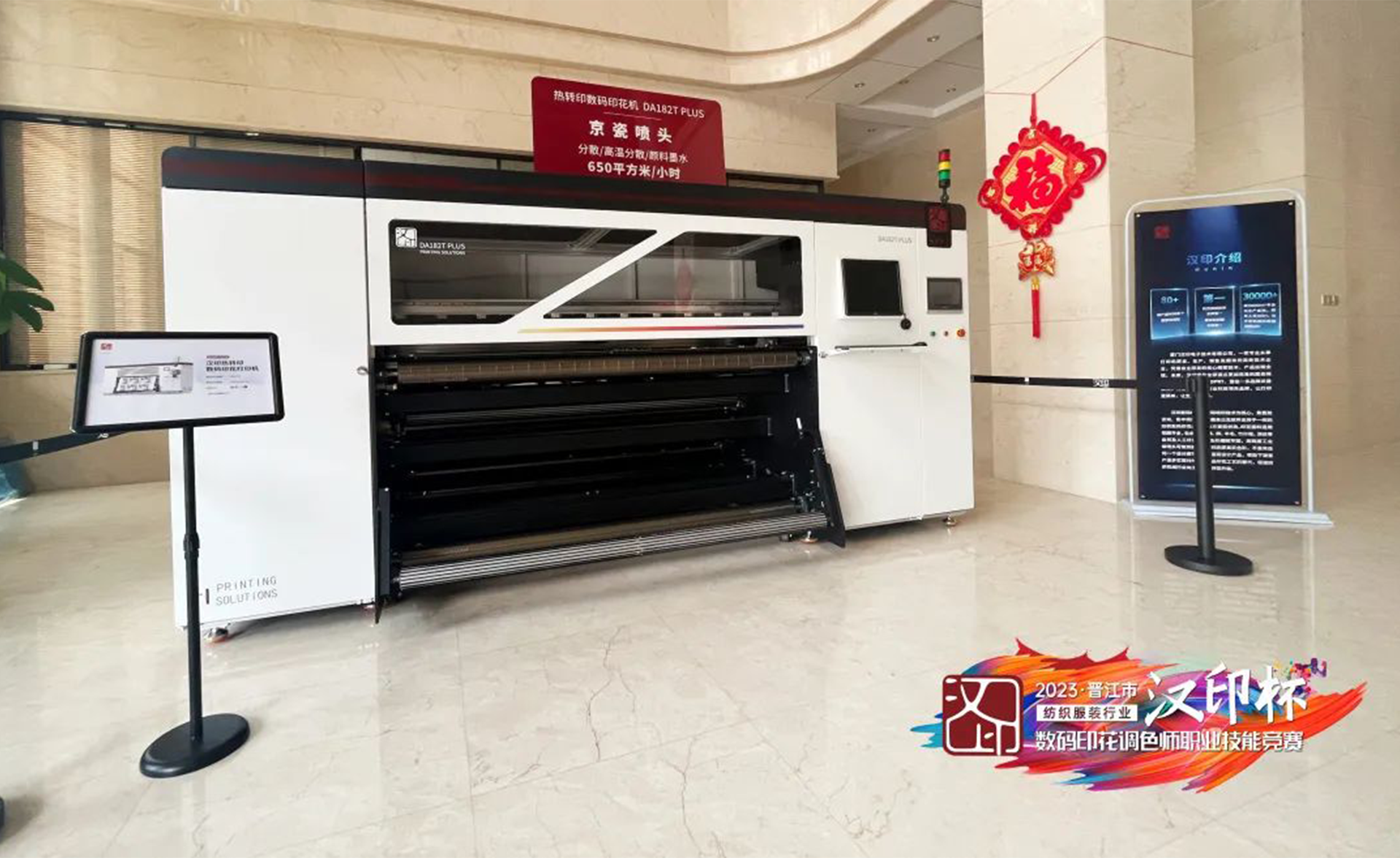 In recent years, the state has put forward higher energy saving and emission reduction requirements for the textile and garment industry, and the rapid development of digital printing technology is becoming a new trend in the development of the industry.
In order to be more suitable for the current textile and garment industry small batch, multi-variety, rapid response and flexible manufacturing needs, HPRT has successively launched High-Volume Hybrid Digital Textile Printer, High-volume Direct to Garment Digital Textile Printer, High-Speed Roll to Roll Dye Sublimation Digital Textile Printer and High-Speed Conveying-Belt Direct to Fabric Digital Textile Printer and other products. In this competition, HPRT also sponsored the DA182T PLUS-High-Speed Roll to Roll Dye Sublimation Digital Textile Printer as a competition machine to ensure fair and equitable results.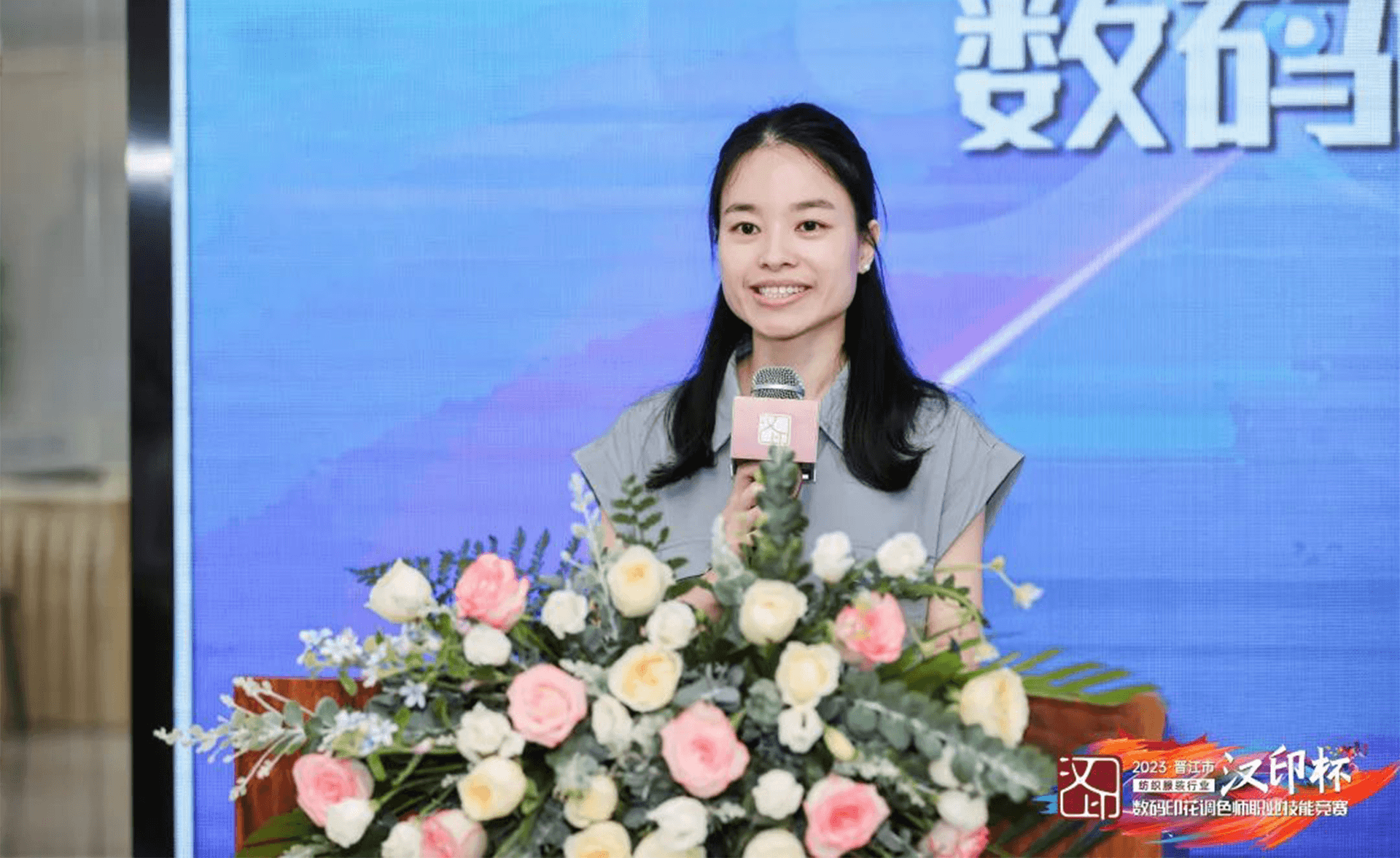 At 9 a.m., the opening ceremony of the competition was held at the Jinjiang Swimwear Association, and Shi Fangfang, secretary general of the association, presided over the opening ceremony and announced the official start of the competition.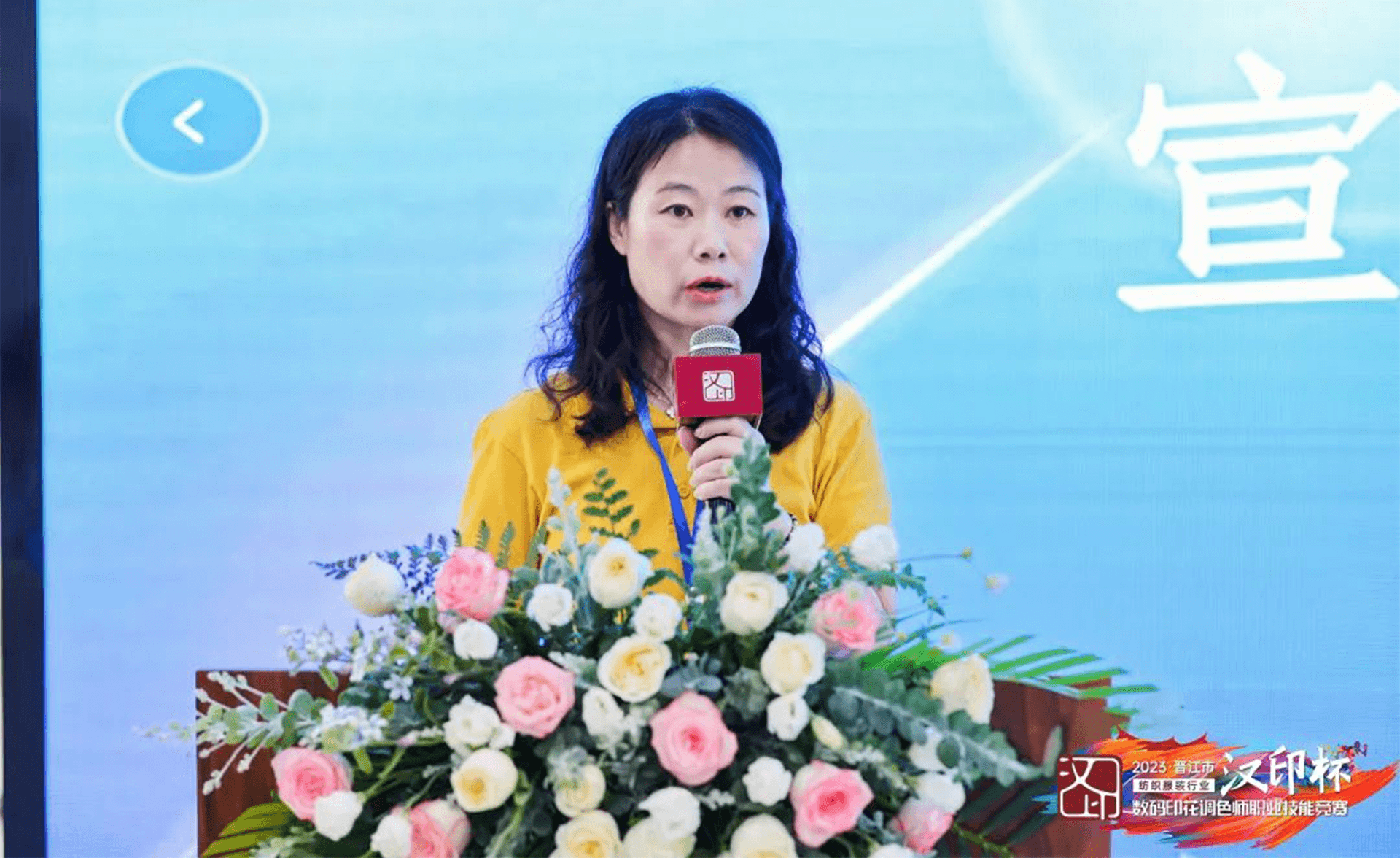 Ms. Dong Shuxiu, Deputy Secretary-General of China Printing and Dyeing Industry Association, served as the chief judge of this competition, and she read out the competition content and requirements, performance evaluation, competition rules and other matters to know about the competition. The competition takes the technical operation theory knowledge and equipment operation procedures of digital printing colorists as the main content for assessment, and appropriately adds new knowledge, new technology, new equipment and other related content.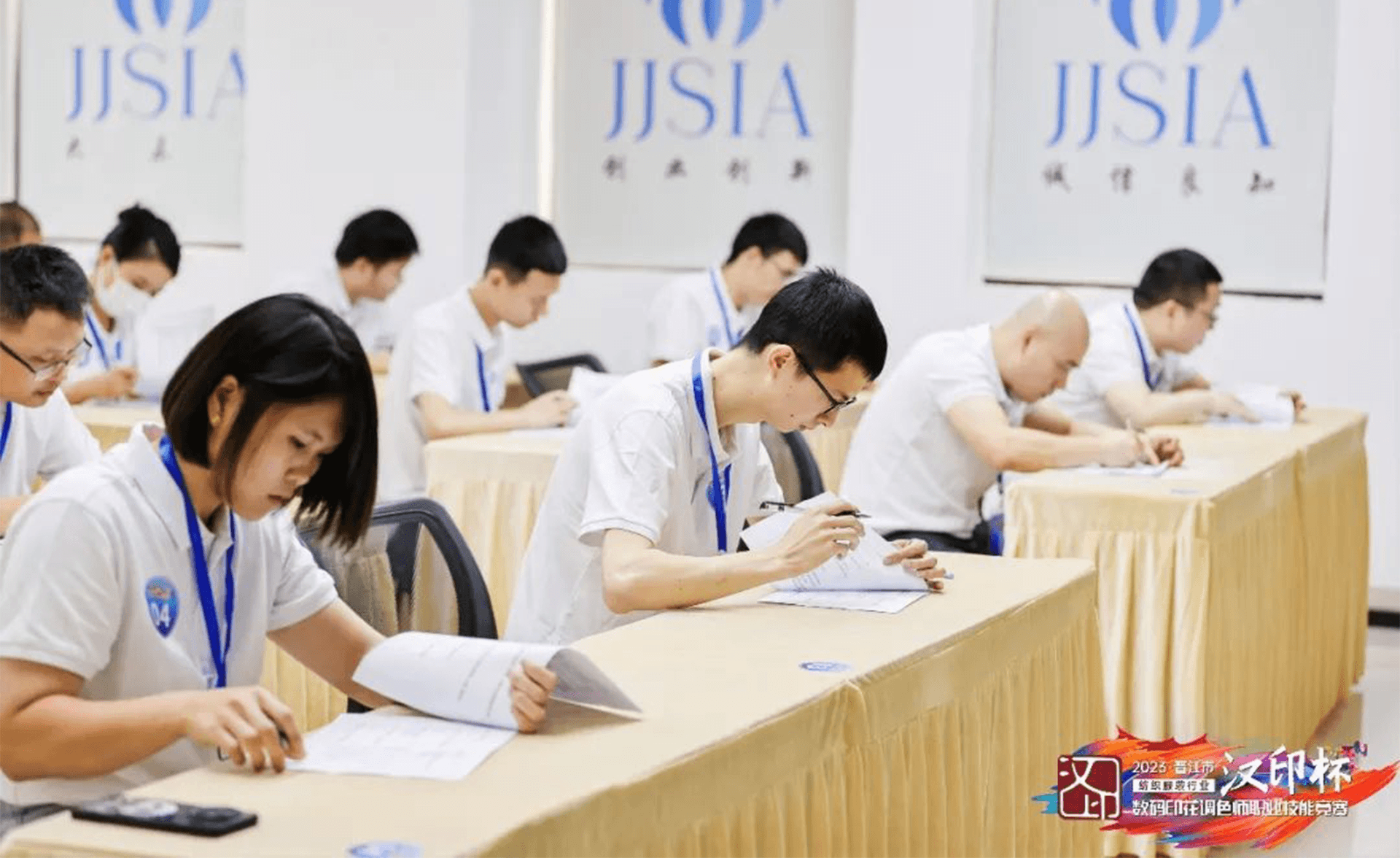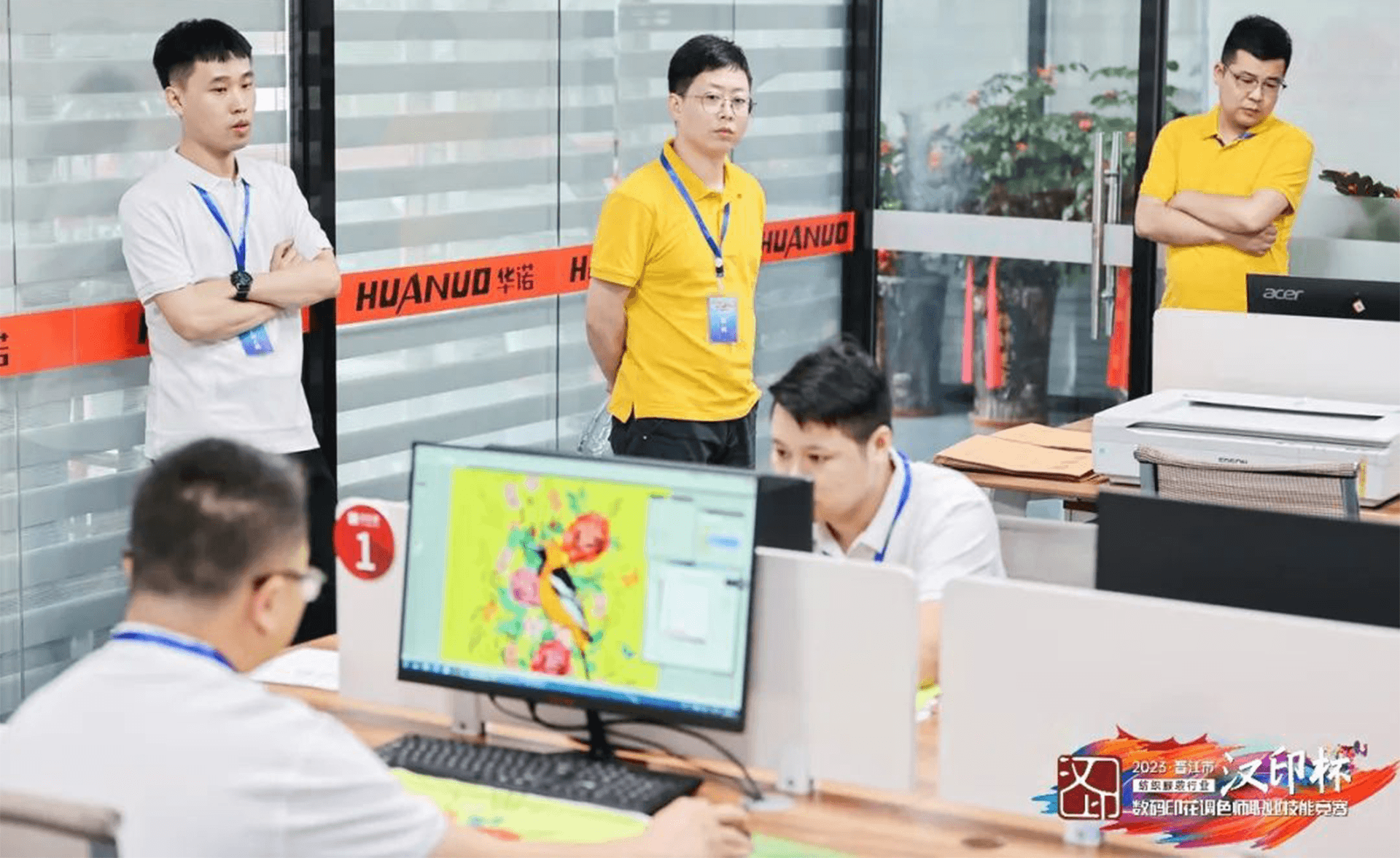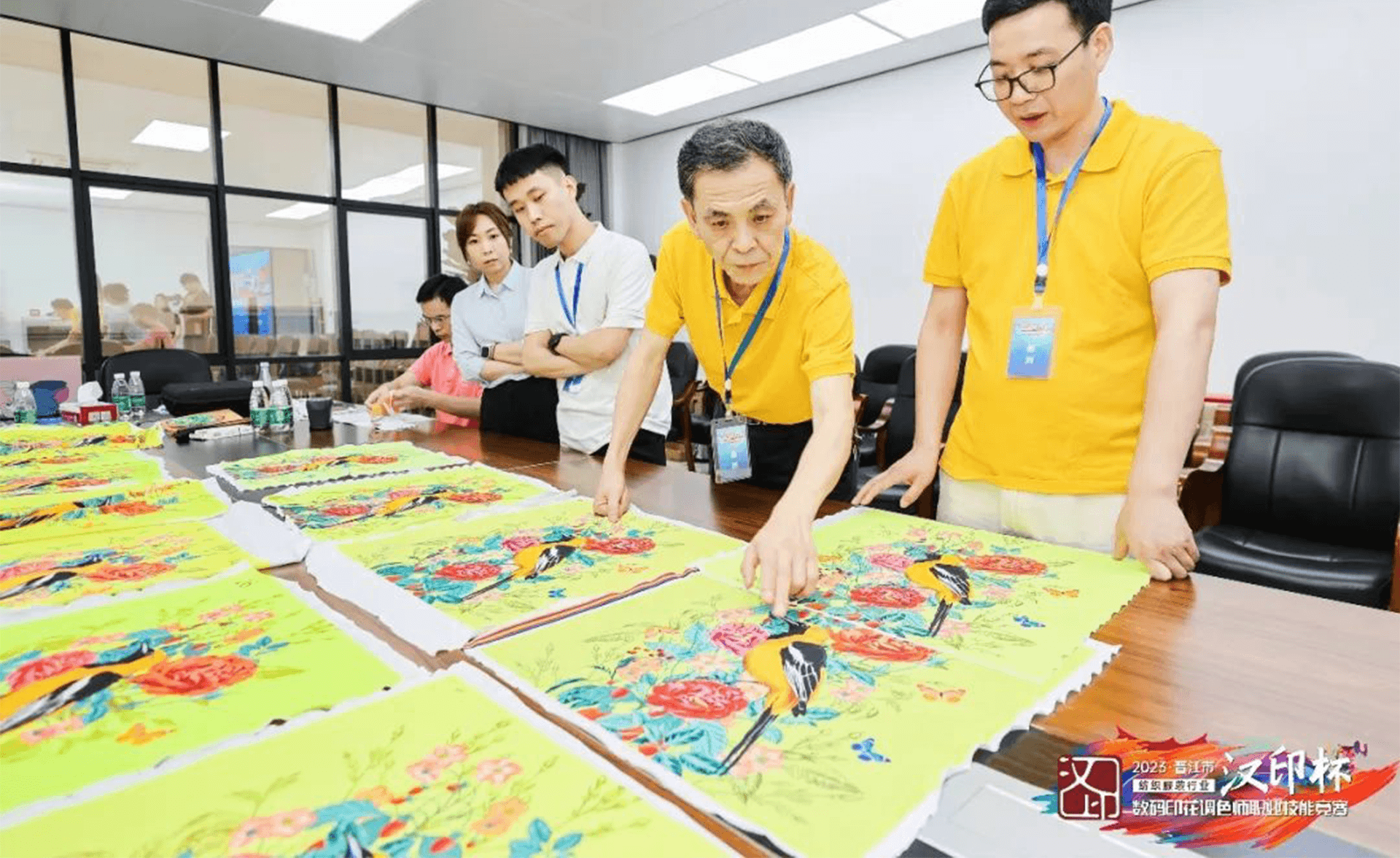 After a day of fierce competition, Gou Linhan of Jinjiang Jupeng Printing Co., Ltd. won the crown and won the title of "Jinjiang May First Labor Medal" and "Jinjiang Technical Expert"; Huang Jialing of Fujian Xiangxing Textile Technology Co., Ltd. and Hu Minqiang of Quanzhou Arsha Textile Co., Ltd. won the second prize and were honored as "Jinjiang Technical Expert"; Lin Yangcai of Jiafu (Fujian) Dyeing and Finishing Co., Ltd., Pu Rui of Fujian Hengrong Textile Co., Ltd., and Peng Liang of Jinjiang Hexin Weaving Co., Ltd. won the third prize.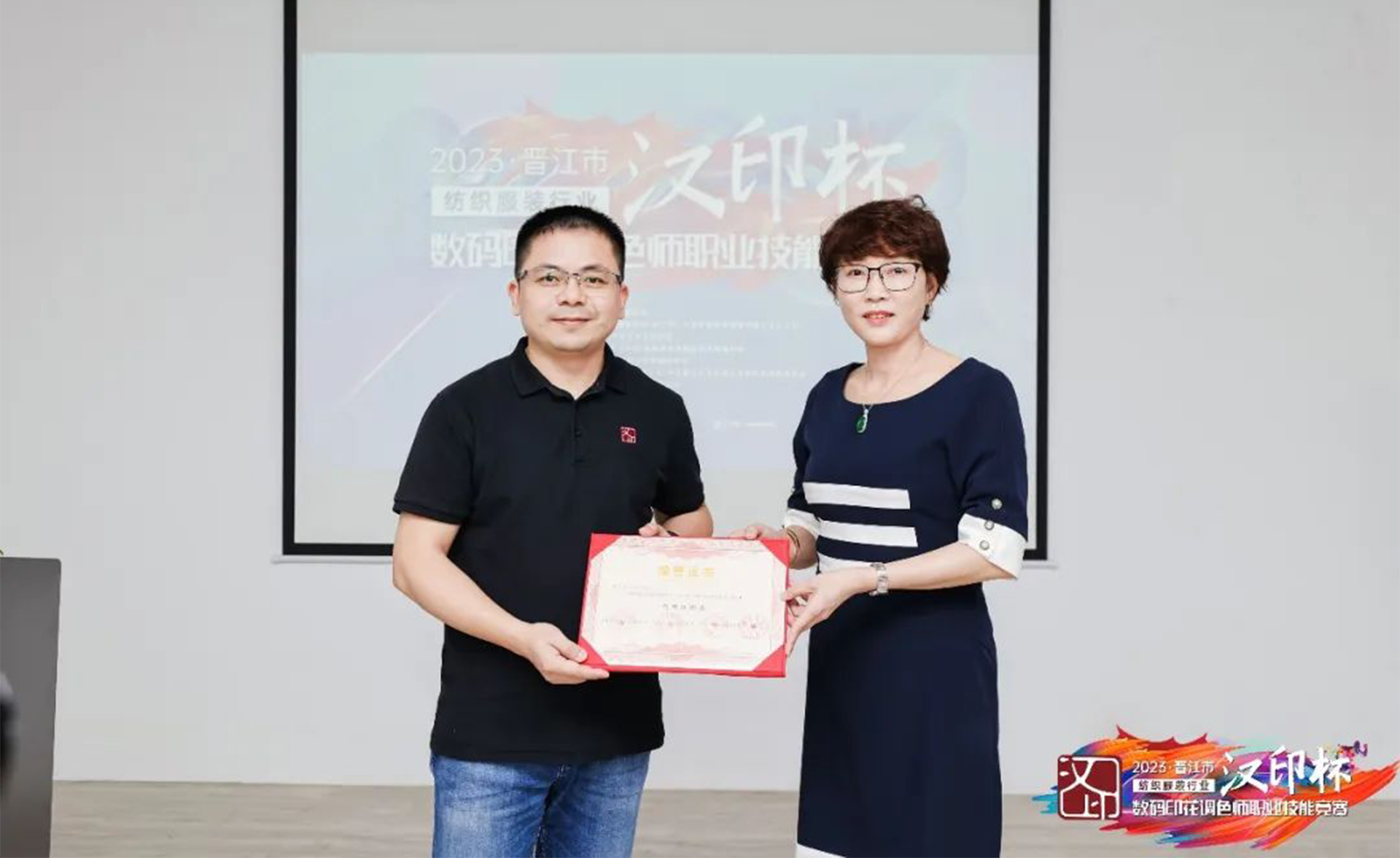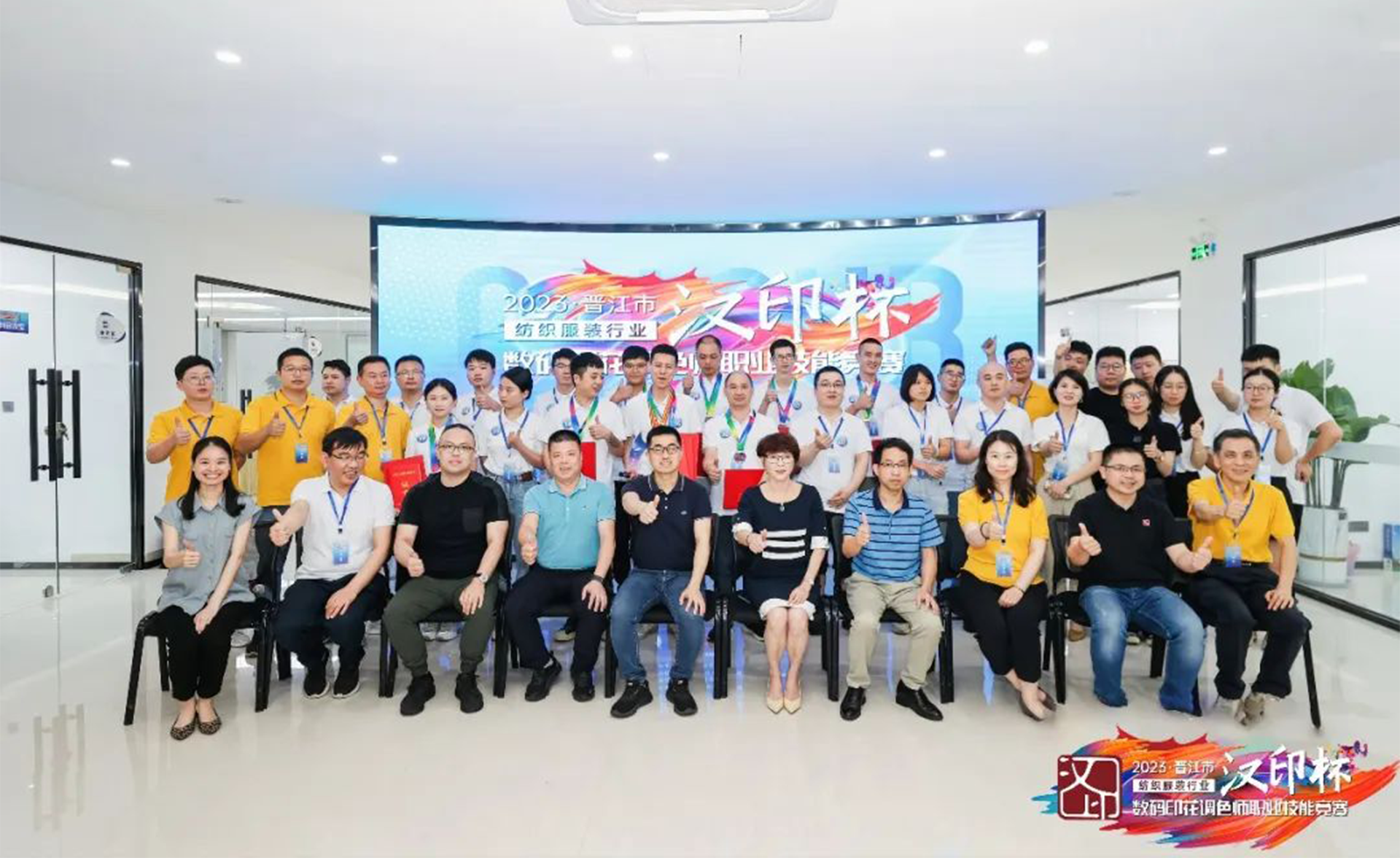 The successful holding of this competition not only builds a platform for communication and learning for the digital printing industry, but also further deepens the competition mode of "training, competition, promotion, and motivation" through the competition strengthens the professional knowledge and skills of printers, presents the basic skills, good business literacy and spiritual outlook of printers, and effectively improves the skill level of the digital printing industry. It also provides talent support for promoting the innovation of the digital printing industry.
In the future, HPRT will further actively participate in improving the education system and skill competition system of the digital printing industry to provide strong talent guarantee for industrial innovation and digital transformation. At the same time, it will also actively promote the digital economy to better empower the real economy and promote high-quality development.